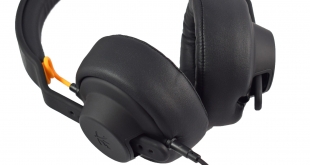 The Fnatic Gear Duel TMA-2 headset is pretty unique for a gaming headset as it is actually modular. This means it comes disassembled and you can put it together yourself using different combinations of the supplied components to create a headset that best suits you. Is it worth the €189.99 asking price?
I must admit to being quite intrigued by the Fnatic Gear Duel TMA-2 headset. In the past, Fnatic's own peripherals have been simple, 'no-frills' products designed to simply excel at gaming. The Duel TMA-2 is a noticeable departure from this strategy as it is obviously designed to be experimented with – while also quite pricey.
It is also worth noting that the Duel TMA-2 is designed in collaboration with AIAIAI, a Danish audio company. Essentially, AIAIAI offers a wide variety of modular headphone components on their website, and Fnatic have taken a selection of these and bundled them together to make the Duel headset. We look at all of the different parts, the assembly process and the performance of the Duel TMA-2 in this review.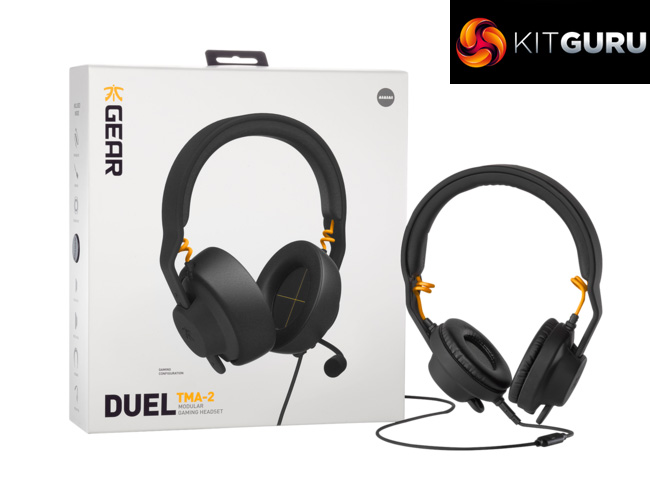 Specification
Diameter: 40 mm
Impedance: 32 Ohm
Rated Power: 30 mW
Max Power: 70 mW
Magnet Type: Neodymium
Resonance Frequency: 90 Hz
Sound Pressure Level: 117 dB
Diaphragm Material: PET + Titanium
Dimensions: W: 180mm, H: 200mm. D: 95mm
Net Weight: 275g
Cable Length, PC: 2m, Phone: 1.2m
Package Contents: 1x Headband, 2x Over-Ear Earpads, 2x On-Ear Earpads, 2x S02 Speaker Units, 1x On-Line Microphone Cable, 1x Boom Microphone Cable, 1x Drawstring Pouch, 1x Insert with Stickers & Manual / Instructions