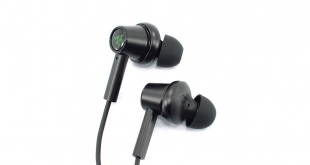 Razer has been manufacturing earphones for its Hammerhead series for a while now, and today we are looking at the Hammerhead USB-C ANC. The name tells you pretty much everything you need to know, straight away – these earphones have a USB-C, not 3.5mm, connector and they also sport active noise cancelling technology. Priced at £80, are these worth buying?
Over the last two years, we have overseen a period where almost all flagship phones have removed the trusty headphone jack. Whether you like it or not, it's definitely been happening and there's only a handful of phones which still have a 3.5mm connector. Audio dongles have become a temporary solution, but these are easy to lose and (depending how you use them) easy to break. Audio manufacturers like Razer, with its Hammerhead USB-C ANC, are trying to present an easier solution – creating earphones that connect via USB-C instead of a 3.5mm jack.
It's not quite so straightforward as that, however, as there's no single USB-C audio standard. Different phone manufacturers treat the USB-C port in different ways, and different earphones also treat the connector in different ways – so you can't guarantee every USB-C headset will work with every USB-C phone/device. Still, it's an intriguing market and Razer does have a compatibility list on its website – though it is far from exhaustive.
Let's see how we got on by diving right into the review.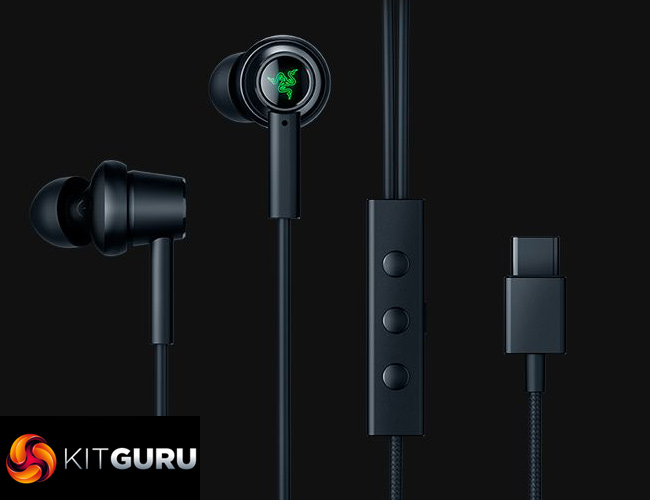 Specification:
Headphones:
Frequency response: 20 Hz – 20 kHz
Impedance: 32 ± 15% Ω
Sensitivity: 110 ± 3 dB (Max SPL)
Input Power: 10mW/20mW
Drivers: Dynamic + Balanced Armature
Connector: USB-C Connector
Cable length: 1.2 m
Approximate Weight: 21.0 g
Microphone:
Frequency response: 100 Hz – 10 kHz
Signal-to-noise ratio: ≥ 58 dB
Sensitivity (@1 kHz): 40 ± 3 dB
Pick-up pattern: Omnidirectional
In-line remote:
Volume controls: Volume up/Down
Center control: Play/ Pause Accept/ End Call
Center Switch: ANC On/Off
Compatibility
Handphones with USB-C Connectors
Be sure to check out our sponsors store EKWB here