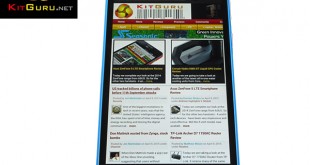 Recently we have reviewed a few of Toshiba Samsung Storage Technology's (TSST) portable charger accessories. Today we have a look at their portable bluetooth speaker, named Handy. Though not yet available in the UK, it will cost £34.99 – so is not the cheapest speaker set out there. We see if it's worth the cash.
With the Handy portable speaker, TSST have clearly gone for a no-frills approach. This is obvious as the Handy will just play your music – no gimmicks, no showy features. Connect to the speaker via Bluetooth or 3.5mm jack and you're off – nothing else to it. But does that mean the Handy is any good? We have a look and decide if it is worth buying.
Advertised 10 hour play time.
Bluetooth V2.1 & 3.5mm connections.
Weighs 187g without case.
Charges via microUSB port.