Last updated on January 3rd, 2017 at 10:25 pm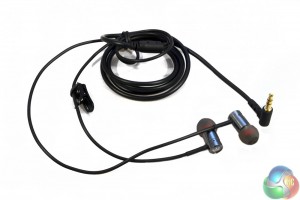 The Clarito earbuds look quite similar to the Alfas, with a standard rubber cable, Rockjaw styled earbud casings and a grey-with-orange-interior earbud tips.  They come pre-wrapped and with a clip pre-attached, so are nice and neat right off of the bat.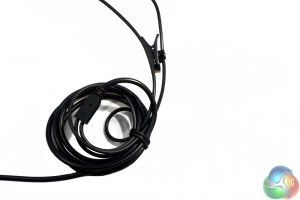 As with most earbuds, they pair up into a single cable as you head towards the 3.5mm connector, which is angled at 90 degrees and is gold plated, which should improve durability.
You can of course pop the tips off of the bullet-grey ear buds. Although they look almost identical to the ones seen on the Alfas, the tuners on these earbuds are not replaceable. You can change around the tips at least, so you can somewhat customise how these earbuds feel, if not how they sound.
The only real style point on them is the inclusion of the RockJaw logo on the back, so while you are sporting these, everyone in the know, will know who made them.
It is not quite a Beats B, but if anything, this brand should garner far more respect.