Our main test involves using a DataColor Spyder Elite 5 Colorimeter to assess a display's image quality. The device sits on top of the screen while the software generates colour tones and patterns, which it compares against predetermined values to work out how accurate the screen is.
The results show –
A monitor's maximum brightness in candelas or cd/m2 at various levels set in the OSD.
A monitor's contrast ratio at various brightness levels in the OSD.
The brightness deviation across the panel.
The black and white points
The colour accuracy, expressed as a Delta E ratio, with a result under 3 being fine for normal use, and under 2 being great for colour-accurate design work.
The exact gamma levels, with a comparison against preset settings in the OSD.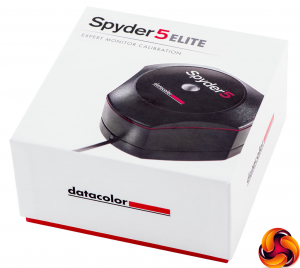 We first run this test with the display in its default, out-of-the-box state, with all settings on default. We then calibrate the screen using the Spyder software and run the test again.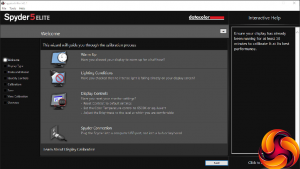 We always test the display subjectively on the Windows desktop, using it for general tasks such as browsing and word processing, and with games as well, even if the display is not intended solely for that purpose. We pay careful attention to any artefacts, ghosting or motion blur, and enable any gaming specific features, such as adaptive-sync settings like G-Sync, using a compatible graphics card in our test PC.
In the case of the Acer, we performed the primary testing at the native 1,920 x 1,080 resolution in the default Standard preset mode. We also set the monitor at 60Hz until trying out some gaming, because higher refresh rates can affect colour performance. Our test system was equipped with an NVIDIA Quadro K2200.
The gamut is an area where TN panels usually fall behind their IPS and VA alternatives. The XB252Q is clearly in this category, with 98 per cent of sRGB and only 76 per cent of AdobeRGB. These aren't bad results, but we have seen much better from other panel technologies.
Brightness uniformity is also a bit mediocre, with the top-left corner being the biggest worry.
Colour uniformity, however, is a completely different story, with excellent results across the range of brightnesses from 50 to 100 per cent.
Brightness levels range widely from 108.7 at a zero setting to 447.1 at 100 per cent, which is higher than the 400Nit rating. Contrast is also reasonably uniform, from 730:1 at zero to 800:1 at 75 per cent and above. White point is almost uniform at 6600K, with just a slight dip at zero to 6500K, and the black point goes up in a uniform and predictable manner. Although contrast doesn't reach the claimed 1,000:1, the results are on par for a TN panel.
There is quite a variation between the OSD presets. The Action mode uses a mid-range 203.8cd/m2 brightness, 730:1 contrast, and 6600K white point. Racing ups the brightness to 282.6cd/m2, with a slightly higher 760:1 contrast, but the same 6600K white point. Sports, strangely, has similar brightness to racing but an incredibly high black point and just 80:1 contrast, with a very cool, blue 9400K white point.
The User mode was the same as the Standard mode, because we hadn't made any adjustments. This offers a reasonably high 333cd/m2 brightness (equating to a 65 per cent setting), 0.41 black point, high 810:1 contrast, and the standard 6600K white point that most of the presets use.
The ECO mode drops brightness down to 262.3cd/m2 whilst maintaining a reasonable 770:1 contrast. Graphics, in contrast, bumps up brightness to 438.2cd/m2, and Movie to 372.5cd/m2, both with a 810:1 contrast. Generally, with the exception of the slightly odd Sports mode, the preset range makes sense and offers a good selection of options for various usage scenarios.
The gamma settings are pretty much spot on their rating, with 1.9 actually registering as 1.9, 2.2 as 2.2, and 2.5 as 2.5. The Gaming setting is a very high 2.8 gamma. It might have been useful to have a few more options in between, but overall it's great to get exactly what you should be expecting with these gamma modes.
The XB252Q manages incredible colour accuracy for a TN panel of 1.44, although there is quite a lot of variance within that if you look at the individual scores. This indicates that Acer has taken some trouble to calibrate the panel out of the box.
Still, as usual we wanted to see if we could improve on this value, so we calibrated the screen using the Spyder to find if this could improve matters.
The gamut remained unchanged, with 98 per cent of sRGB and 76 per cent AdobeRGB.
At the 2.2 setting, the gamma has now fallen to 1.9, which isn't really an improvement.
Colour accuracy has fallen to, although its still pretty good at 2.26 on average. Overall, however, our prognosis is not to bother calibrating this monitor. Just use the presets and tweak a little if necessary, or otherwise leave things alone.
We also tried some games and the Test UFO motion blur analysis tool. As you can see above, Test UFO had trouble synchronising to 240Hz. This screenshot doesn't illustrate the lack of motion blur, as it grabs a single frame, but we can attest that there was virtually no motion blur evident at all, or ghosting. At 240Hz, this screen really can deliver a crystal-clear frame right up to 240 per second, and this was paralleled in our gaming experiences. We hadn't even adjusted the settings to improve motion blur.
Overall, the Acer Predator XB252Q delivers great results. It has the usual weaknesses of TN – relatively poor gamut and some issues with brightness uniformity. But its colour accuracy is brilliant using the Standard preset, and colour uniformity is commendable. For the intended user – hardcore gamers – this is a top performer.