Our main test involves using a DataColor SpyderX Colorimeter to assess a display's image quality. The device sits on top of the screen while the software generates colour tones and patterns, which it compares against predetermined values to work out how accurate the screen is.
The results show –
A monitor's maximum brightness in candelas or cd/m2 at various levels set in the OSD.
A monitor's contrast ratio at various brightness levels in the OSD.
The brightness deviation across the panel.
The black and white points.
The colour accuracy, expressed as a Delta E ratio, with a result under 3 being fine for normal use, and under 2 being great for colour-accurate design work.
The exact gamma levels, with a comparison against preset settings in the OSD.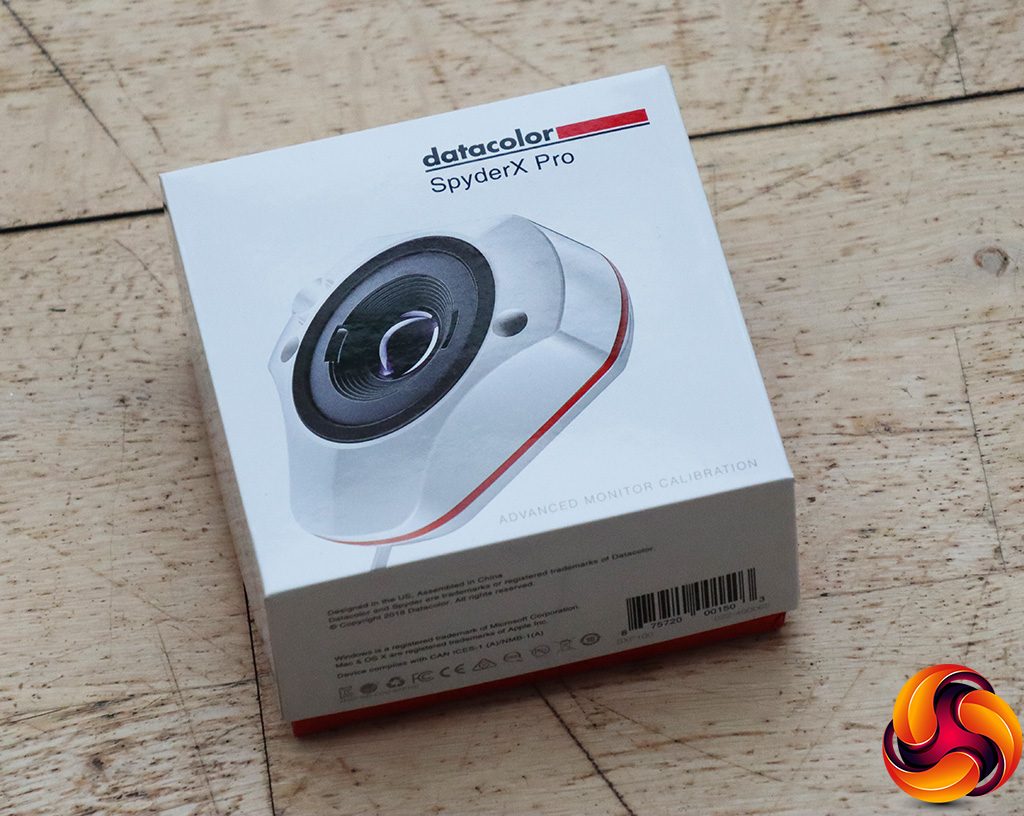 We first run this test with the display in its default, out-of-the-box state, with all settings on default after a factory reset. We then calibrate the screen using the Spyder software and run the test again.
We always test the display subjectively on the Windows desktop, using it for general tasks such as browsing and word processing, and with games as well, even if the display is not intended solely for that purpose.
We pay careful attention to any artefacts, ghosting or motion blur, and enable any gaming-specific features, such as adaptive-sync settings like G-Sync or FreeSync, using a compatible graphics card in our test PC.
We performed the quality tests on the ASUS ROG Strix XG438Q at its native 3,840 x 2,160 resolution in the default mode, after resetting the OSD, which sets the refresh to 60Hz, over a DisplayPort connection. Our test system was equipped with an AMD Radeon Vega Frontier Edition graphics card, which supports FreeSync, so we enabled that for games testing.
The gamut is very good, with the usual 100 per cent sRGB we now expect from all monitors, plus an excellent 86 per cent AdobeRGB and an also excellent 94 per cent DCI-P3, which is actually above specification.
Brightness uniformity is not so impressive, however, as we've often seen with very large monitors. The brightness differs in double percentage figures in a lot of areas of the screen compared to the centre.
Colour uniformity is a bit more respectable at most brightness levels, although not the best we've seen.
The XG438Q actually exceeds its brightness specification of 450cd/m2, managing 462.3cd/m2 at its maximum setting. Contrast hits a very commendable 3,270:1 at this setting, too, which is a little behind the 4,000:1 rating but we don't test with contrast all the way up anyway, we use the default value. The white point isn't that uniform, ranging from 6600K at zero brightness to 7000K at 100 per cent, which is quite a wide variation.
You get a fair amount of options with the different GameVisual presets. Scenery Mode is high brightness and contrast, offering 428.8cd/m2 for the former and 3,790:1 for the latter, with a mid-range 7000K white point. Racing Mode (the default, for some reason) is still quite bright at 407.9cd/m2 and high contrast, offering 3,610:1, with the same 7000K white point. Cinema Mode uses a much cooler 8900K white point, with a lower 334.6cd/m2 brightness and still high 2,960:1 contrast.
The RTS/RPG and FPS modes are almost identical, with 406.7cd/m2 brightness, 7000K white point and 600:1 or 590:1 contrast respectively. The differences between these modes are likely to be in other settings, such as shadow boosting and pixel overdrive. MOBA has very similar brightness at 407.5cd/m2, the same 7000K white point but a much higher contrast of 3,610:1. Finally, sRGB goes for a relatively low 182.5cd/m2 brightness, lower but still strong 1,850:1 contrast, and slightly cooler 7200K white point.
The gamma modes are consistently 0.1 above their nominal value, so you can't achieve a true 2.2, but at least you know what you'll get with each and the increments are uniform.
Colour accuracy at default settings, however, is not that great. The average deviation of 3.13 isn't terrible, but we'd expect more from a monitor this expensive, making the XG438Q a prime candidate for calibration. So we fired up the SpyderX again.
After calibration, which consisted mostly of dropping the brightness down a lot from the default 90 per cent, the gamut has gone down slightly. You still get 100 per cent sRGB, but AdobeRGB and P3 have both dropped two per cent to 84 and 92 per cent respectively. These are still great values, though.
The Gamma 2.2 preset is now spot on the 2.2 value it's supposed to provide.
Calibration has improved colour accuracy notably, to an average deviation of 1.7. This is good but still not as exceptional as a number of the monitors we've tested recently.
Overall, the ASUS ROG Strix XG438Q offers good but not outstanding performance.
Of course, this is a gaming monitor so we also had to fire up our usual suite of games including CS:GO, Rainbow 6 Siege and League of Legends. We enabled the FPS Gaming Mode preset for the first two games, and MOBA for LoL. We also made sure FreeSync was enabled.
The first thing we should say is that this is an absolutely amazing monitor for a MOBA. There is so much space that you can get a truly excellent view of the game terrain. We also tried Civilization VI and the huge space was superb for this as well (we switched to RTS Mode for Civ).
Our AMD Radeon Vega Frontier Edition graphics card could only drive CS:GO at high enough frame rates in 4K to get close to the 120Hz refresh. It was smooth and eminently playable. Rainbow 6 Siege was only hitting around 60fps so not making much use of the higher refresh. Sitting at desk distance from a screen this huge for FPS play is quite mesmerising, and if we're honest a bit too immersive. We didn't have a 4K console to hand, but we suspect that this screen will be absolutely in its element for gaming when you're a little bit further from the display itself.
Be sure to check out our sponsors store EKWB here