For this monitor test, we had to use a slightly different methodology to normal. Our primary test system was the rather seductive ASUS ZenBook UX430UA, which comes equipped with USB Type C and is one of ASUS's preferred companions for the MB16AC. The screen simply plugged into the USB port and worked.
We also tried plugging the screen into a MacBook Pro's USB Type C port, with similar success. As a final test, we plugged the screen into the USB Type C port on an Armari  S16-TR850G2 AMD Threadripper workstation, which initially announced it would need a driver then just worked.

ASUS ZenBook UX430UA Specification
Processor: Intel Core i7-7500U 2.7GHz, Turbo Boost up to 3.5 GHz
Memory: 8GB LPDDR4 2133MHz
Hard drive: 256GB SSD
Operating System: Windows 10 Home
Display: 14in (16:9) 1920 x 1080 LED backlit 60Hz Anti-Glare Panel with 72% NTSC
Graphics: Integrated Intel® HD 620 Graphics
Audio: 3W speakers
Networking: Integrated 802.11 AC
Power Supply: 3 Cells 50 Whrs Polymer Battery, 45W power brick
Dimensions: Width 324 mm, Depth 225 mm, Height 15.9 mm
Weight: 1.25 g with Battery
Interfaces: 1 x combined headphone/microphone audio jack, 1 x USB 3.1 Type C, 1 x USB 3.0, 1 x USB 2.0, 1 x Micro HDMI, 1 x SD card reader
Adapters included: USB 3 to Ethernet; Micro DisplayPort to HDMI
Our main quality test involves using a DataColor Spyder Elite 5 Colorimeter to assess a display's image quality, although in this case we only performed a subset of the categories of assessment. The device sits on top of the screen while the software generates colour tones and patterns, which it compares against predetermined values to work out how accurate the screen is.
The results show –
A monitor's maximum brightness in candelas or cd/m2 at various levels set in the OSD.
A monitor's contrast ratio at various brightness levels in the OSD.
The black and white points
The colour accuracy, expressed as a Delta E ratio, with a result under 3 being fine for normal use, and under 2 being great for colour-accurate design work.
The exact gamma levels, with a comparison against preset settings in the OSD.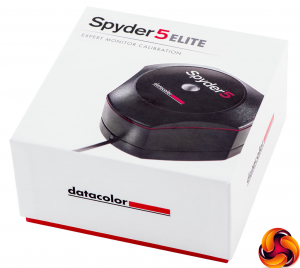 We first run this test with the display in its default, out-of-the-box state, with all settings on default. We then calibrate the screen using the Spyder software and run the test again.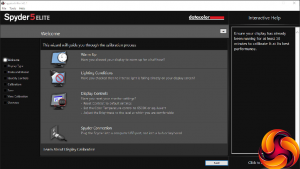 We always test the display subjectively on the Windows desktop, using it for general tasks such as browsing and word processing, and with games as well, even if the display is not intended solely for that purpose. We pay careful attention to any artefacts, ghosting or motion blur, and enable any gaming specific features, such as adaptive-sync settings like G-Sync, using a compatible graphics card in our test PC.
In the case of the MB16AC, we performed the primary testing at the native 1,920 x 1,080 resolution in the default mode with the Standard Preset, apart from during the section that actually tests presets. All the tests were performed using the aforementioned Armari S16-TR850G2 AMD Threadripper workstation as host for the Spyder software and colorimeter.
The gamut isn't particularly impressive, with just 66 per cent of sRGB and 50 per cent of AdobeRGB.
Even at 100 per cent brightness, the MB16AC didn't get close to its 220cd/m2 rating, and the result of 158.9 is about half of what a lot of regular desktop screens are capable of. The top contrast of 900:1, however, exceeds the rating. Most interesting, however, is the result for 50 per cent brightness, which is where you may end up using it on the road.
The brightness is only 87.1cd/m2, but contrast is a huge 5,120:1. It's reassuring to see white point around 7200K all the way up to 75 per cent brightness, just increasing a little to 7300K at 100 per cent brightness.
Many of the surprising number of OSD presets don't feel that different to the naked eye, partly because four of them hover around the 86 or 87cd/m2 britghness with a 7200K white point. The Standard and and sRGB modes differ only in contrast, and Scenery mode isn't much of a variation either, with a 115.8cd/m2 brightness.
Theater mode is less bright at 67.4cd/m2, with a reduced 700:1 contrast, and much cooler white point of 9400K. Game Mode is not that different to Standard or sRGB, nor is Night View Mode.
Reading Mode, however, drops brightness down to 58.7cd/m2, increases contrast to 4,190:1, but uses a warmer 5500K white point.
Darkroom Mode is, unsurprisingly, not very bright at 39.3cd/m2, but with a huge contrast and standard 7200K white point.
Overall, there's plenty here to suit most usage scenarios.
There are no gamma settings, and the standard curve is pretty spot on 2.2, which is reassuringly mid-range.
Colour accuracy is the big surprise, with an average Delta E of 1.28. This is brilliant for a portable screen, implying that this is an excellent choice of display for design work on the move.
We also tried some games and movies. The latter were smooth, and the former better than expected. The Armari test system included an AMD Radeon Vega Frontier Edition, and even with USB C-connected DisplayLink screens, the main GPU is used for acceleration, and since this is a pretty potent graphics card, gaming was surprisingly reasonable.
Overall, the MB16AC is a capable performer where it needs to be. The gamut may not be very wide, but colour accuracy is excellent and there are some useful OSD presets on offer for a few different types of use.