Our main test involves using a DataColor Spyder Elite 5 Colorimeter to assess a display's image quality. The device sits on top of the screen while the software generates colour tones and patterns, which it compares against predetermined values to work out how accurate the screen is.
The results show –
A monitor's maximum brightness in candelas or cd/m2 at various levels set in the OSD.
A monitor's contrast ratio at various brightness levels in the OSD.
The brightness deviation across the panel.
The black and white points
The colour accuracy, expressed as a Delta E ratio, with a result under 3 being fine for normal use, and under 2 being great for colour-accurate design work.
The exact gamma levels, with a comparison against preset settings in the OSD.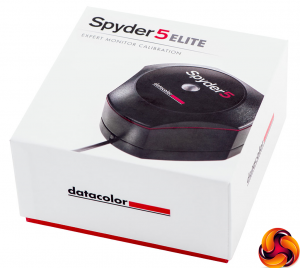 We first run this test with the display in its default, out-of-the-box state, with all settings on default. We then calibrate the screen using the Spyder software and run the test again.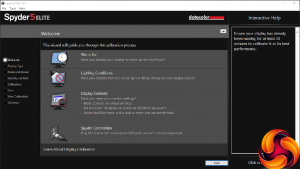 We always test the display subjectively on the Windows desktop, using it for general tasks such as browsing and word processing, and with games as well, even if the display is not intended solely for that purpose.
We pay careful attention to any artefacts, ghosting or motion blur, and enable any gaming specific features, such as adaptive-sync settings like G-Sync or FreeSync, using a compatible graphics card in our test PC.
In the case of the 272P7VPTKEB, we performed the primary testing at the native 3,840 x 2,160 resolution in the default mode, after resetting the OSD. Our test system was equipped with an AMD Radeon Vega Frontier Edition graphics card.
The gamut is decent, with 100 per cent of sRGB and 79 per cent of AdobeRGB.
Brightness uniformity is mediocre, with a number of areas that diverge more than 5 per cent from the centre, particularly in the bottom half of the screen.
Colour uniformity is very questionable, with the right-hand corner diverging considerably at 100 per cent brightness.
Measured brightness rises in a reassuringly uniform manner as the brightness setting is increased, and the white point stays on 8000K from 25 per cent upwards, although it's supposed to be set to 6500K. The contrast varies a bit, but stays comfortably above 800:1 at all times.
The Spyder always reports contrast quite a bit lower than the specification, so this is nothing to be concerned about, although you're not getting the contrast MVA panels can achieve. We didn't manage to record the specified 350cd/m2 brightness, but 302.1cd/m2 is decently bright.
The OSD settings provide a healthy variation in brightness, contrast and white point. The Off setting is the default, which sets the brightness around 300cd/m2, contrast at 890:1, and a cool 8000K white point. Office dials back the brightness a bit to 230.4cd/m2, drops the contrast slightly to 830:1, and uses a warmer 7000K white point. Photo mode sticks with the same contrast and white point as Office, but bumps the brightness back up to 296cd/m2.
Movie mode uses a bright 250.3cd/m2 and high 1,990:1 contrast, but a very cool 8800K white point. Game mode is a little brighter at 265.3cd/m2, with even more contrast at 2,290:1, and a cool 8000K white point. Economy mode, unsurprisingly, drops the brightness down to 116.6cd/m2, but keeps the contrast fairly high at 810:1, with a warmer 7100K white point. LowBlue Mode uses a bright 292.2cd/m2, a similar 820:1 contrast to Economy, but a much warmer 5600K white point – as you would expect for a setting that reduces the blueness levels. Finally, SmartUniformity is fairly bright at 247cd/m2, with a reasonable 760:1 contrast, and warm 7100K white point.
There's plenty to choose from here, with the presets conforming to approximately what we would expect for the usage implied by the naming labels. So these are useful presets for those who don't want to bother with manual adjustment, which is probably who this screen is primarily aimed at.
The five gamma settings conform exactly to their labels, which is impressive, and makes them really useful if you do want to set a specific gamma for professional work.
Colour accuracy is also excellent, with a variation of just 1.3 on average. This is not the best we have ever seen out of the box, but it's definitely near the top of the list. Nevertheless, we still tried calibrating the screen to see if it could improve matters.
No change to gamut, which sticks at 100 per cent sRGB and 79 per cent AdobeRGB.
We only retested the gamma on the 2.2 setting, which stayed as a 2.2 reading, reassuringly.
The already excellent colour accuracy was improved even further by calibration, hitting a brilliant 0.79 average variation. This is the best we have ever seen, showing just how good the 272P7VPTKEB could be for colour work that requires top-notch fidelity.
Overall, then, with the exception of the brightness and colour uniformity readings, the 272P7VPTKEB provides the image quality you would expect from a premium 4K IPS panel. It's well suited to business and creative work.
We also tried some everyday activities and gaming on the screen. It was great for photo and video editing, but gaming was mediocre. The 4K resolution is a bit high for some games to run smoothly at the native screen pixel count, even with an AMD Radeon Vega Frontier Edition, and the 60Hz refresh without FreeSync is also not optimal. You can enjoy titles that run fine at 4K, but that's not what this screen is for anyway.
Be sure to check out our sponsors store EKWB here