One of the most noticeable aspects of the recent Joaquin Phoenix vehicle, "Her," was that technology in this imagined future was very subtle. Instead of giving us a Minority Report near future filled with glass, aluminium and invasive advertising, we instead were shown a world where technology had retreated into subtlety, hiding in the background but always there. The new Steepletone Brighton radio reminded me of that future and looked like it would fit in really well.
Unlike most audio augmenters of the modern age, this is a fairly streamlined product, coming in just two colour variants and not providing anything in the way of smartphone or MP3 player integration (which seems like a missed opportunity). This bit of 50's looking retro tech will connect to radio only, offering MW, LW and FM bands via big push buttons on top. To tune into the station itself, you'll need to turn the dial like they did in the old days.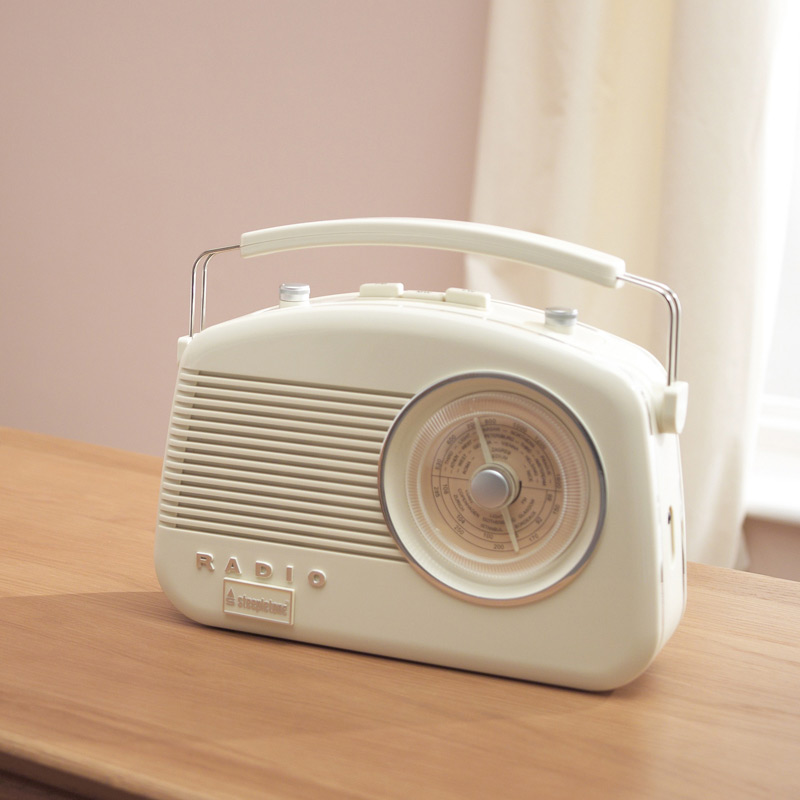 While this radio does come with a mains adaptor, it's clearly designed to be taken out and about thanks to its little carry handle. However, that means batteries and this wouldn't be a true retro product without giant batteries now would it? They're included with the Brighton, which is impressive, but they are those old style, chunky C batteries. It's not clear how long they'll last, but you will need six at a time, so it might get a little expensive to run this regularly.
Available in beige and pink, you can pick up the Brighton Retro radio for £40 over at Prezzybox.
KitGuru Says: I imagine there aren't many AM and FM radio listeners in our audience, but if you have an older relative this might make for a nice nostalgia kick for them. What do you think?