Apple and Samsung Electronics have agreed to end all their legal disputes outside the U.S. The agreement do not include any cross-licensing contracts and therefore it is possible that the two companies will renew legal fights in the future.
"Samsung and Apple have agreed to drop all litigation between the two companies outside the United States," the joint statement by the two companies reads. "This agreement does not involve any licensing arrangements, and the companies are continuing to pursue the existing cases in U.S. courts."
On Wednesday the two companies said that they end all of their litigations in Australia, the Netherlands, Germany, France, Italy, Spain, South Korea, Japan, and the U.K.
Apple and Samsung accused each other of patents infringements. In the U.S. Samsung has lost a number of legal battles against Apple, but in the rest of the world neither company has become a clear winner. At the same time, its wins in court do not help Apple to regain market share from Samsung's smartphones and tablets in the U.S. and the company continues to lose market share in Europe and Asia.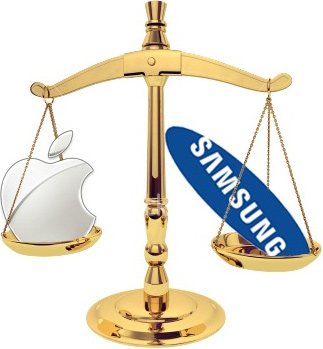 While the end of legal disputes means that both Apple and Samsung will save resources worldwide, it is possible that Apple may be considering to end its legal war against Samsung and Android in general.
"It may very well be that at this point Apple just hopes for a somewhat face-saving exit by collecting a significant damages award (or, more likely, obtaining a settlement before it gets there) based on, for the most part, design patents," said Florian Mueller, an award-winning intellectual property analyst from Foss Patents. "Even after giving up thermonuclear ambitions, Apple's goal may now be to get a billion-dollar payment, or possibly a one-time payment plus a certain amount of ongoing royalties on U.S. sales, so it can say it has at least covered large parts or all of the costs of its patent war on Android. But I'm not even too optimistic about Apple's prospects of achieving that."
Back in May Apple and Google agreed to cancel all current patent infringement lawsuits between them, but did not ink a cross-license agreement. In the meantime, Rockstar Consortium, backed by Apple, BlackBerry, Ericsson, Microsoft, and Sony, has sued Google, Samsung, HTC, LG, Asustek, ZTE and others in a court in Texas over infringement of Android-related and search patents, reports Bloomberg news-agency. Therefore, there is at least one more legal battle going on against Android and Samsung.
Discuss on our Facebook page, HERE.
KitGuru Says: While it is nice to see that Apple and Google will cease fire in most of the countries, which eliminates the risks that at some point certain devices may become unavailable, it should be noted that Apple's "thermonuclear" war against Android continues. The result of this war is pretty unpredictable.