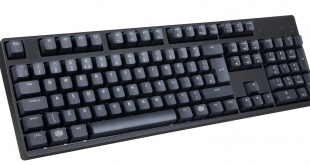 We have seen a fair few keyboards from Cooler Master over the last year or so, and today the line-up is completed with the arrival of the MasterKeys S and MasterKeys L. Given these are not 'MasterKeys Pro' boards, they are essentially a step-down from the Pro White LED series. Incidentally, they don't feature any kind of backlight – RGB or single-colour – and that is interesting given that RGB is everywhere these days. So, just how good are these keyboards?
The Cooler Master MasterKeys S and MasterKeys L are unashamedly simple, both in-terms of appearance and features. Clearly, these boards are aimed at those who just want a quality keyboard for typing or gaming without the extra frills and gimmicky features that many competitors may charge you extra for.
With that in-mind, the MasterKeys S has an MSRP of £79.99 while the bigger L model has an MSRP of £89.99. Is this good value, and should you buy one of these boards? Let's find out.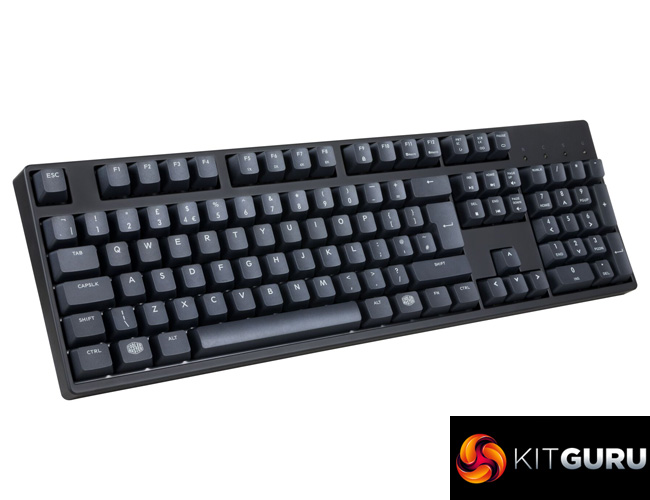 MasterKeys S Specification
Material: Plastic / Metal
Colour: Black
LED Colour: N/A
Polling Rate: 1000 Hz
Repeat Rate: 1x / 2x / 4x / 8x
Response Rate: 1ms
MCU: 32bit ARM Cortex M0
On board Memory: 512KB
On-the-fly system: Macro, Repeat Rate, Win Lk
Smart cable manager: 180 degree cable routing grooves
Wrist rest: N/A
Cable: 1.5m long,  USB 2.0 detachable with Micro-USB
Product Dimensions: 356 * 135 * 33 mm
Product Weight: (without cable) 970 g
MasterKeys L Specification
Material: Plastic / Metal
Colour: Black
LED Colour: N/A
Polling Rate: 1000 Hz
Repeat Rate: 1x / 2x / 4x / 8x
Response Rate: 1ms
MCU: 32bit ARM Cortex M0
On board Memory: 512KB
On-the-fly system: Macro, Repeat Rate, Win Lk
Smart cable manager: N/A
Wrist rest: N/A
Cable: 1.5m long,  USB 2.0 detachable with Micro-USB
Product Dimensions: 440 * 137 * 28 mm
Product Weight: (without cable) 1140 g