In its attempt to simplify its mechanical keyboard line-up, Razer has released a new BlackWidow – not a BlackWidow Chroma, or an Elite, or a Tournament Edition. Just BlackWidow.
It's definitely a 'back to basics' kind of keyboard, intended to provide the satisfying feel of Razer's own mechanical switches with its Chroma lighting, without the additional bells and whistles that come with higher priced boards.
In that sense, the BlackWidow is definitely successful. Razer's Green switches are as good as ever – if not better, thanks to the new dual-wall design – while Razer's Chroma lighting is the best in the business. The keyboard as a whole is also very well built, despite the all-plastic outer shell – it feels rock solid.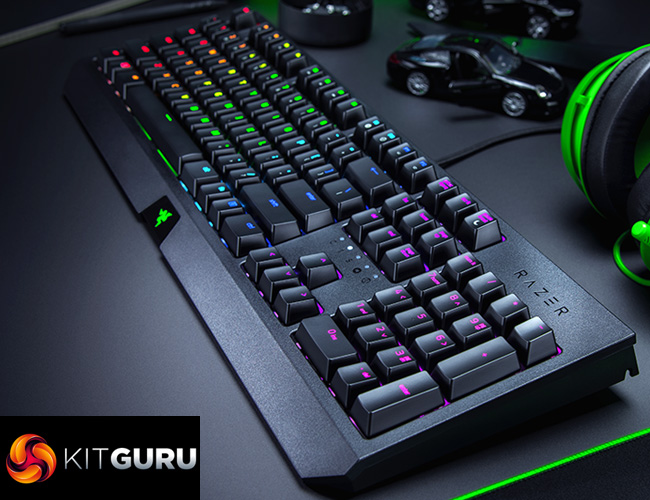 There are a few things that could be better, though. Primarily, there is no switch variety for the new BlackWidow. That means it is Razer's tactile and clicky Green switch, or nothing – this keyboard is not being made with Razer's Orange or Yellow switches. Personally speaking, I really like the Green switch so that is no problem for me, but not everyone wants a loud and tactile switch, so having more variety would definitely broaden the appeal of this board.
There's also the features missing from the board – things like the lack of dedicated media keys, no wrist rest, no aluminium top plate. Admittedly, within Razer's product portfolio, you'd have to step up to the £150 BlackWidow Elite for those features – so you'd be shelling out £30 more, which some people may not think is worth it for the extra features.
If we look outside Razer's product stack, however, Corsair's K70 Mk.2 offers all of those features outlined above, at the same £119.99 price as the BlackWidow. It's obviously not as clear cut as that – you may specifically want Razer switches, or to stay within the Chroma ecosystem. But I do think the point remains, at £120 the BlackWidow does look a touch on the expensive side considering the features on offer.
It's still an excellent keyboard, and one I'd be happy using myself as everything it does, it does very well. I just feel the pricing needs to be touch more competitive to have greater appeal to those not already within the Razer ecosystem.
You can buy the Razer BlackWidow (2019) for £119.99 directly from the Razer Store HERE.
Pros
Razer Green switches are great to type and game with.
Very sturdy and well-built.
Chroma lighting is best in class.
Synapse works well and didn't cause any issues.
Cons
Lacks some features compared to similarly-priced keyboards.
Only available with Green switches.
KitGuru says: Razer's new BlackWidow is an excellent keyboard for those who want Razer switches and Chroma lighting. There is stiff competition at this price point, though, so you can find more feature-rich boards at a similar price if you don't mind stepping out of the Razer ecosystem.