Logitech has introduced and new mechanical keyboard to its Pro X line-up of gaming peripherals. The Pro X mechanical keyboard features swappable switches for ultimate customisation.
Logitech's gaming brand, Logitech G has announced a new mechanical keyboard to extend its Pro X line of gaming peripherals. The keyboard will offer users the option to choose between key switch types with clicky, linear and tactile versions of the switches on offer. A tenkeyless form factor design is made to fit the needs of current and aspiring esports pros.
The Logitech G PRO X has been designed to the exacting standards of the worlds top esports pros and is built to provide professional gamers with competitive grade reliability and features, designed to enhance the gaming experience without getting in the way.
Pro gamers especially have different opinions and preferences on key-switch types. With this in mind, Logitech wanted to create a mechanical gaming keyboard which provides gamers the ability to choose the correct switch type for their style. With this design, Logitech hopes to deliver a new level of performance that is optimised for everyone's needs.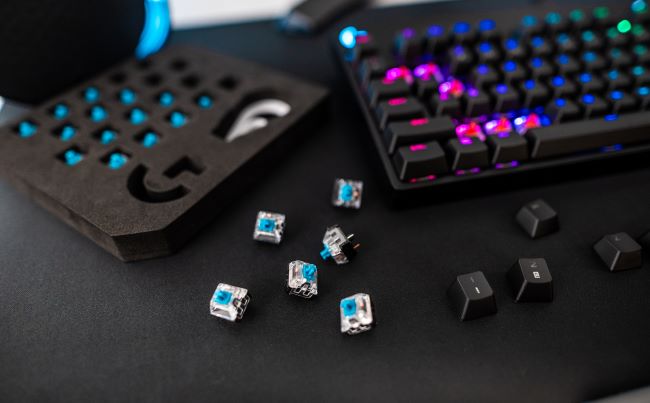 The new Pro X keyboards space-saving tenkeyless design builds on Logitech's pro-approved gaming peripherals range, making it easy to pack peripherals up and take them with you. The small form factor also allows for extra desk space to enable room for low sensitivity mouse movement. Additionally, a detachable micro USB connection ensures the cable won't get damaged when packing the keyboard up after use.
Logitech's new G PRO X mechanical gaming keyboard comes in two variants which are expected to be available in October. The Logitech G PRO X with swappable GX clicky, linear or tactile switches will retail for £129.99. A further variant, the Logitech PRO mechanical gaming keyboard without swappable key switches will retail for £109.99. Packs of 92 replacement GX clicky, linear or tactile switches for the PRO X Keyboard can be pre-ordered from the LogitechG store.
KitGuru says: Customisable keyboard switches seems to be the latest craze with keyboard manufacturers right now. How much does this idea sway your decision when looking for a new gaming keyboard?