SCUF has been working away at new controllers for the PlayStation 5 and Xbox Series X/S consoles. Today, the company is launching the Xbox SCUF Instinct and Instinct Pro controllers, featuring improvements over the original design while blending in new features, like additional triggers on the back.
The SCUF Instinct and Instinct Pro come with four embedded back control paddles, which can be programmed to replicate the ABXY buttons. By refining the ergonomic shape of the game pad, these controllers are suitable for a wide variety of hand sizes and as usual, there are customisation options, with interchangeable faceplates, thumbsticks and D-pads.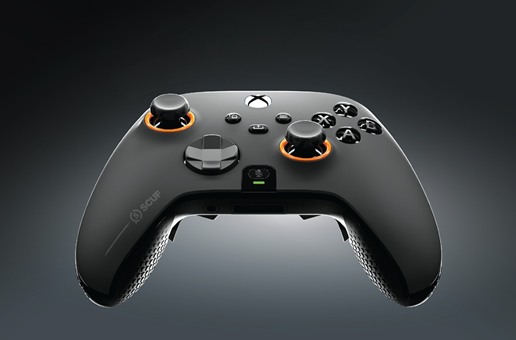 The SCUF Instinct Pro has some extra features over the standard edition, including adjustable Instant Triggers, allowing users to eliminate trigger pull and create a mouse-click feel, something that should be ideal in competitive shooters. The Instinct Pro also includes better grips.
Here is the full list of features:
Profile Switch allows you to save three remapping configurations for different games
Wireless connectivity to play comfortably from a distance, now with improved dynamic latency input
An optional wired connection for lower latency play from your couch with 2m USB Type-C cable
Interchangeable domed, concaved, short, and long thumbsticks for the perfect fit
Improved thumbstick design and material for more grip and durability
Removable faceplate makes it easy to switch designs and thumbsticks
New Share button for gamers to show off their best clips with friends
Self-lubricating rings help thumbsticks glide smoothly against the faceplate
Mute any headset connected to your controller with the press of a button
Instant Triggers activate like a mouse click for faster shots (Instinct Pro only)
Performance grip with a comfortable, non-slip feel for extended gaming sessions (Instinct Pro only)
Both the SCUF Instinct and the Instinct Pro are compatible with the Xbox Series X/S, Xbox One, PC and mobile devices. Pricing starts at $169.99 for the SCUF Instinct and goes up to $199.99 for the Pro version.
Discuss on our Facebook page, HERE.
KitGuru Says: Have any of you owned a SCUF gamepad before? Would you recommend them?