Sharp Corp. has been among the most prominent supporters of the next-generation 8K ultra-high-definition resolution and may also be the first company to actually offer commercial 8K displays, according to a media report. The screens will be used for commercial applications and will hardly find their ways to homes.
Sharp intends to introduce its first 85" ultra HD displays with 8K (7680*4320) resolution already in October, reports DigiTimes citing Japanese media. The screens will utilize Sharp's IGZO (indium gallium zinc oxide) backplane and a number of other technologies by the company. The panels will be aimed at various commercial and specialized applications, such as content creation, digital signage, museums, professional, military, healthcare and other industries.
Pricing of the displays will initially be around $12500 – $13300 per unit, but the amount of panels produced by Sharp will be extremely limited. According to IHS DisplaySearch, this year only around 2.7 thousand 8K display panels will be shipped commercially. By 2019, the number of such 8K panels made by various manufacturers will increase to 911 thousand panels.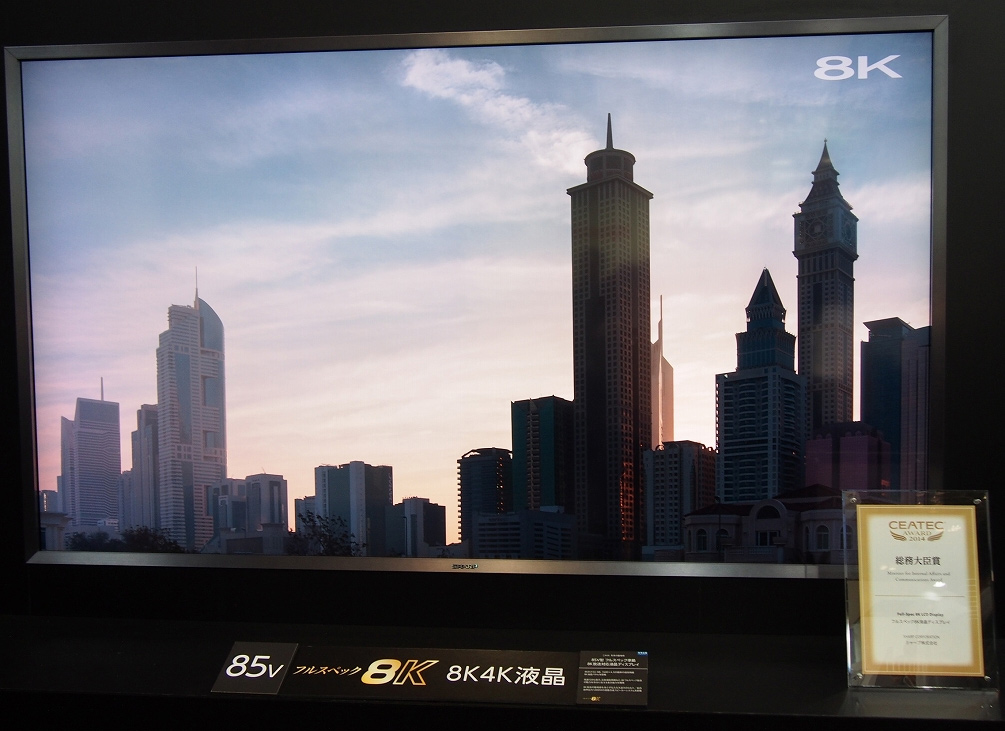 NHK (Nippon Hōsō Kyōkai, Japan Broadcasting Corp.) will start to broadcast in its 8K super hi-vision format sometimes in 2018. Around that timeframe companies like Sharp are expected to introduce 8K TVs for consumers. However, the amount of content for such screens will be rather limited. Perhaps, early availability of 8K UHD panels will help content makers to prepare for next-generation television sets. In fact, NHK is expected to be a major customer for Sharp.'s 8K displays.
"The biggest inhibitor to the growth of 8K TV will be consumer screen size preferences," said Paul Gray, principal analyst for IHS. "8K requires a very large screen or the higher resolution becomes invisible at normal viewing distances. The average screen size in the TV market has grown by an inch each year over the past decade, but it is still a long haul before sizes over 70" become commonplace."
Sharp did not comment on the news-story.
Discuss on our Facebook page, HERE.
KitGuru Says: Hopefully, major Hollywood studios will also get new 8K UHD displays from Sharp and start preparations for the next step in home video early enough.