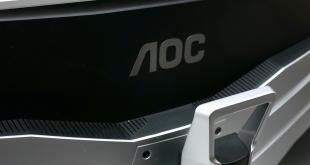 Arguably the most desirable gaming monitors of the moment are the range of 34-inch, 21:9 aspect ratio, 100Hz, IPS displays typified by the hugely popular Asus ROG PG348Q and Acer Predator X34A. And, at first glance, the AOC AG352UCG, appears to be yet another in that roster. However, this monitor has two crucial differences.
The first is that it's a whole inch wider! I know, breath-taking isn't it. Perhaps more importantly, though, is that it uses a different LCD panel technology. Instead of IPS it uses VA (MVA to be precise), which brings with it the benefit of a much higher contrast ratio.
Whereas IPS displays manage around 1000:1 contrast, this display boasts double that. This is thanks to the inherently deeper black levels that VA panels can create. As a result, this display should be particularly good for watching movies, where deep, convincing black levels are so important for providing an absorbing viewing experience.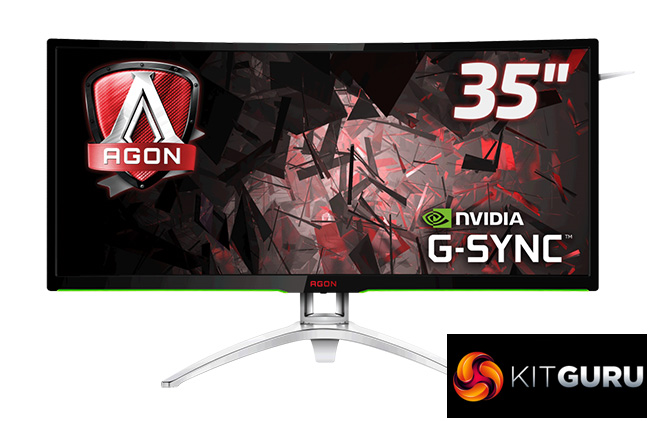 This also plays into the fact that this is a 21:9 aspect ratio display. This wider view isn't always of much benefit for gaming but is perfectly suited to most blockbuster movies.
Panel size and type aside, the AG352UCG also boasts a resolution of 3,440 x 1,440, rather than the more limited 2,560 x 1,080 of some cheaper ultra-wide displays.
It also boasts G-Sync and can refresh at up to 100Hz, making it a nice upgrade for gaming, over most typical 60Hz screens. VA is the least suited panel type for gaming thanks to a slow response time but a 100Hz refresh rate with VA is still going to be preferable to any other panel type at 60Hz.
Such a large and feature-rich monitor doesn't come cheap, with this display normally demanding around £800. That puts it on a par with, or just slightly below, the Asus PG348Q and Acer X34A, making for a direct battle between the three.
Specification:
Screen size: 35-inch, 21:9 aspect
Native resolution: 3,440 x 1,440
Refresh rate: 100Hz
Panel type: MVA
Contrast ratio: 2,000:1
Brightness: 300cd/m2
Response time: 4ms grey-to-grey
Display inputs: DisplayPort, HDMI
USB hub: USB 3.0, two ports
Tilt: Yes
Raise: Yes
Swivel: No
Pivot: No
Other: Speakers, headphone jack
VESA: Yes
Warranty: 3 years
Retail Price: £800 (inc. VAT)