The MSI Optix MAG271CR is an intriguing monitor. On the one hand, it's clearly focused on being primarily a gaming display, with its fast refresh rate, 1ms MPRT response time, Freesync and backlight strobing. Plus its HDR-like contrast and high colour gamut are far more use for gaming and video than more general desktop work.
However, there's no getting round the fact that its gaming performance is well behind most screens that use either an IPS or TN type LCD panel. The response time of this display's VA LCD is just too slow. The backlight strobing technology counters this to an extent but it comes with the compromise of massively reduced brightness.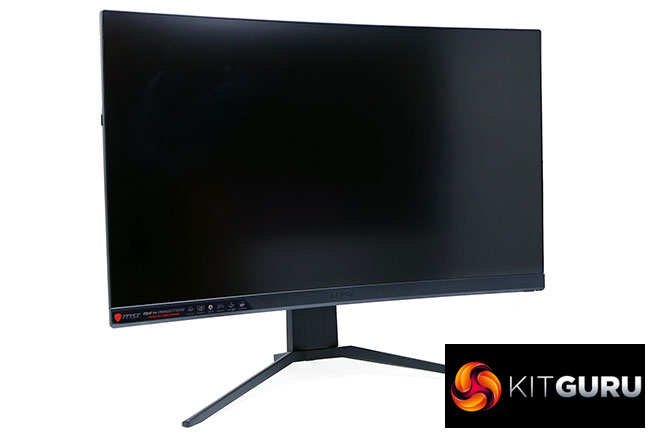 The result is a screen that we're not entirely sure who it's for. For those that want a display for both work and play, one of the various fast refresh rate IPS displays, such as the Acer XF270HU or AOC AG271QG, are a far better bet. For pure gaming there are dozens of TN-based displays that out perform the MAG271CR.
The HDR-like quality of the image is quite good fun for gaming and video, and is certainly impressive, but without the option to tone down the colour gamut it feels limiting for more general purpose use.
Pros:
Incredibly high contrast
Vivid high colour gamut
Plenty of features
Freesync great for AMD gamers
Cons:
No G-Sync for Nvidia gamers
Can't turn off high colour gamut
Mediocre gaming performance
Kiguru Says: If a dazzling, high contrast and high colour gamut image are top of your list then the MSI Optix MAG271CR delivers, but it's a bit of a mixed bag otherwise.