MSI is planning to launch a new series of curved gaming monitors with 'AI' features. The first monitor of the MSI Artymis series will be the MPG Artymis 343CQR – "the world's first 1000R AI curved gaming monitor".
Technical specifications of the MPG Artymis 343CQR were not fully disclosed yet, but we know that it will feature a curved (1000R) panel with a 3440x1440p resolution, 1ms response time and support HDR400.
The 1000R monitor curvature "perfectly fits the curvature of the human eye", allowing users to see the whole screen without breaking a sweat. It also provides users with a more immersive experience as it covers more of their field of view, preventing them from getting distracted "by the outside environment ". Additionally, as both edges of the screen can be seen more comfortably, it reduces the "response speed of the human body".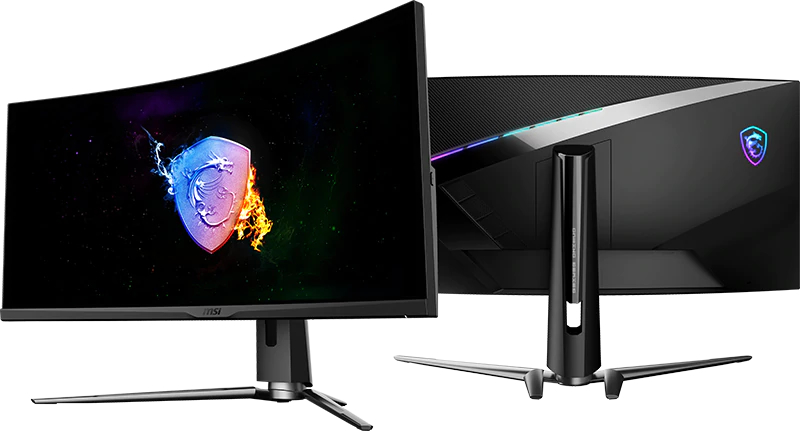 The MPG Artymis 343CQR features OptixScope (MSI's patented design), which offers users a built-in magnifier with 8 stages and easily accessible keys to switch between the stages. Mouse DPI is also reduced according to the zoom stage users have selected. There's also Smart Cross Hair, a crosshair overlay that changes colour depending on the background, and Sound Tune, a built-in microphone with AI noise reduction. Other features include Smart Brightness, which applies a display settings preset depending on the software you're running, and Night Vision AI to brighten up darker areas while overexposing brighter ones.
The MSI MPG Artymis 343CQR is expected to be released in December 2020.
KitGuru says: What do you think about the MSI Artymis series AI features? Will they give players an advantage over others that don't use it?