At the moment, there are not many small OLED TVs nor OLED monitors, but that may soon change. According to reports, both LG and Samsung are planning to launch smaller OLED panels in 2022, which should lead to an influx in OLED gaming monitors.
According to  TFT Central (LG) and FlatpanelsHD (Samsung), via TechPowerUp, both manufacturers are reportedly launching smaller OLED panels, bringing sizes down to 34-inches. While LG will continue to focus on supplying TV makers, Samsung's smaller OLED panels should come to monitors.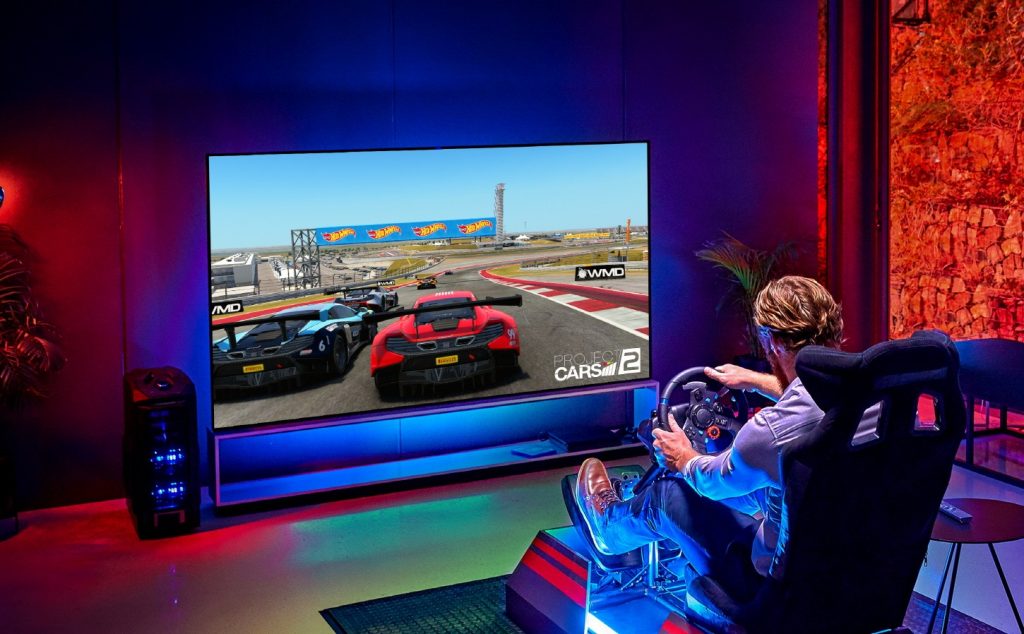 LG will apparently feature 42-inch OLED TVs in its C Series, creating a new entry point, as currently, the smallest LG C Series TV is 48-inches. The 42-inch model is expected to be slightly cheaper than the current 48-inch model and should be showcased during CES 2022. No specifications have yet been confirmed, but it would be nice to see it feature HDMI 2.1, VRR (Variable Refresh Rate) and Adaptive Sync technology.
As for Samsung, it's reportedly developing new 55 and 65-inch QD-OLED TVs, as well as a 34-inch QD-OLED (QD=Quantum Dot) monitor. These displays are reportedly being mass-produced, but besides that, we don't know anything about them. We expect to learn more about Samsung's upcoming displays at CES 2022.
KitGuru says: A 42-inch LG OLED as a monitor doesn't seem too far-fetched, but the Samsung 34-inch QD-OLED monitor might be the best for most users. Which one would you prefer for your setup?