AOC has been working on expanding its gaming monitor range all year long with its new AGON series. Today, the latest addition to the lineup was announced- the AG352QCX, delivering a curved 35-inch panel running at an Ultra-Wide 21:9 resolution with a 200Hz refresh rate.
AOC's latest gaming offering features a 2000R curvature, which is said to widely extend field of view and enhance the user's perception of depth, creating a more immersive gaming experience. On top of that, motion blur will be a thing of the past thanks to the super quick 200Hz refresh rate, which comes equipped with adaptive sync technology.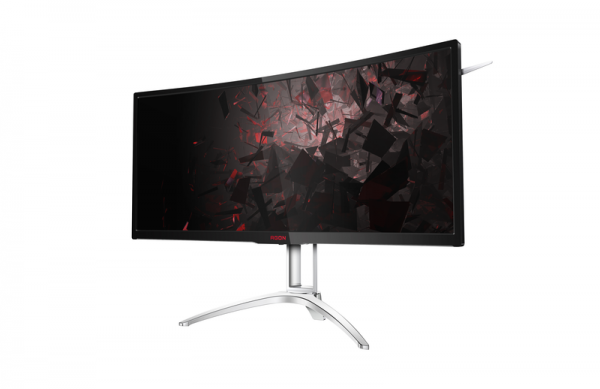 Unfortunately, we can't have it all and in order to achieve such a massive refresh rate, some resolution did need to be sacrificed. This 35-inch ultra-wide does sport a 2560×1080 resolution, rather than a preferred 3440×1440 resolution. That said, this VA panel does support 100 percent of the sRGB colour gamut with a 4ms grey to grey response time, so there is still plenty of value to be found in this monitor.
It will be a few weeks before you can get your hands on it though, as the AOC AGON AG352QCX isn't due to hit store shelves until December. When it does arrive, it will be slapped with a £699 price tag.
KitGuru Says: For many, 35-inches might be too much for a 1080p resolution. However, for those who want as high a refresh rate as possible, this could end up being a good option, though there are several other 200+Hz monitors floating around at the moment. What do you guys make of this monitor? Would you rather have a higher resolution ultra-wide with a lower refresh rate?