CES 2019 is off to a great start, we've already seen some interesting new announcements from ASUS for laptops and GPUs, but those aren't the only things drawing our attention this week. ASUS is also launching three brand new ROG monitors, each one with a big display, high refresh rate, FreeSync support and HDR.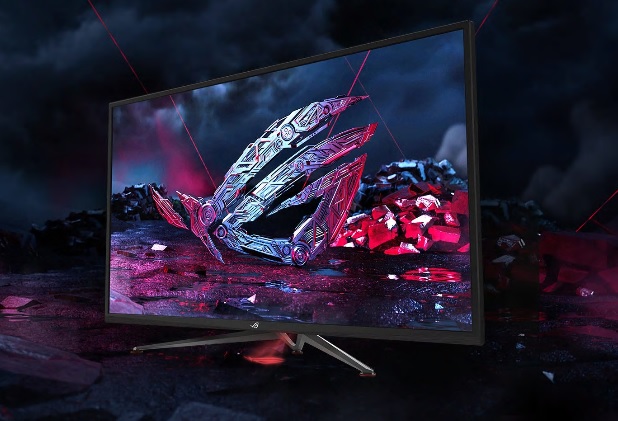 First up is the Strix XG438Q, which is currently the world's biggest and fastest 4K/FreeSync/HDR monitor. The panel is 43-inches, offers a 3840×2160 resolution, a 120Hz refresh rate and is DisplayHDR 600 compliant. Given that Nvidia has recently opened up support for Adaptive Sync via the GPU driver, GeForce graphics users will still be able to turn on G-Sync, despite this being a 'FreeSync' display. The addition of HDR also means that you'll get better peak brightness compared to a standard SDR monitor, with a peak brightness of 600 nits.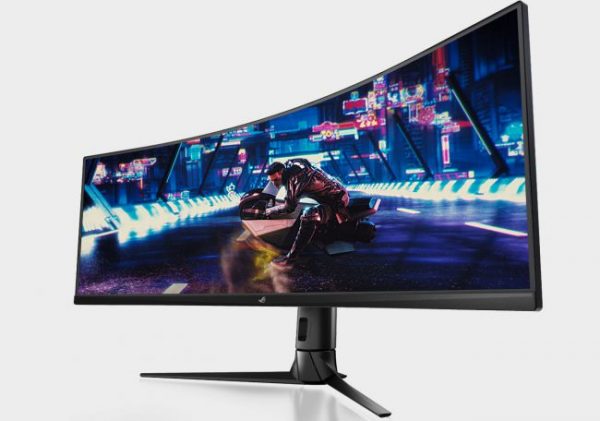 Next on the list is the Strix XG49VQ, which will appeal to those looking to jump into ultrawide gaming. This one has a 49-inch 32:9 display, combined with a 3840×1080 resolution, 144Hz refresh rate and DisplayHDR 400 compliancy- meaning you'll get a peak brightness of 400 nits. FreeSync 2 support is also included, so you'll be able to take advantage of an adaptive refresh rate, eliminating screen tearing.
The final monitor announced today is the Strix XG32VQR. This is an upgrade over the original ROG Swift, bumping up from a 27-inch 1440p panel to a 32-inch one, while retaining the 144Hz refresh rate and adding in HDR. Just like the XG49VQ, this monitor is DisplayHDR 400 compliant, so the peak brightness is 400 nits.
All three new ROG Strix monitors come with a custom backlight design, which ASUS says will ensure better HDR performance on PC. Each monitor has its brightness tested at the factory before getting shipped out, and each monitor comes with 90% coverage (or better) for the DCI-P3 colour gamut, so the full HDR experience should be solid. Each monitor shown here also has an anti-glare coating, so there should be better colour uniformity compared to a glossy TV display.
Right now, the Strix XG49VQ and Stix XG32VQ are expected to begin shipping at the end of January, meanwhile the XG438Q will arrive at some point in the spring. Pricing and availability will be confirmed closer to the time of release.
KitGuru Says: Each one of these monitors looks great on paper, and it will be great to finally have more HDR options available for PC gamers. Are any of you planning on getting a new monitor this year? Will you be looking to get one of these when they come out?