4K monitors are only just beginning to gain traction in the market amongst consumers but Dell is set to outclass them all with its upcoming ultra sharp 5K monitor, which contains nearly double the over all pixel count of a standard 4K screen.
The new monitor is expected to launch some time this year and utilizes a 5,120 x 2,880 resolution display. In total, the 5K screen contains 14,745,600 pixels, beating out 4K's 8,294,400 overall pixel count. As The Verge points out, the PPI of the 5K 27 Inch monitor is about equal to the 15 Inch Macbook Pro with Retina Display, making this the perfect screen for Apple to use if it were to ever release an iMac with Retina Display.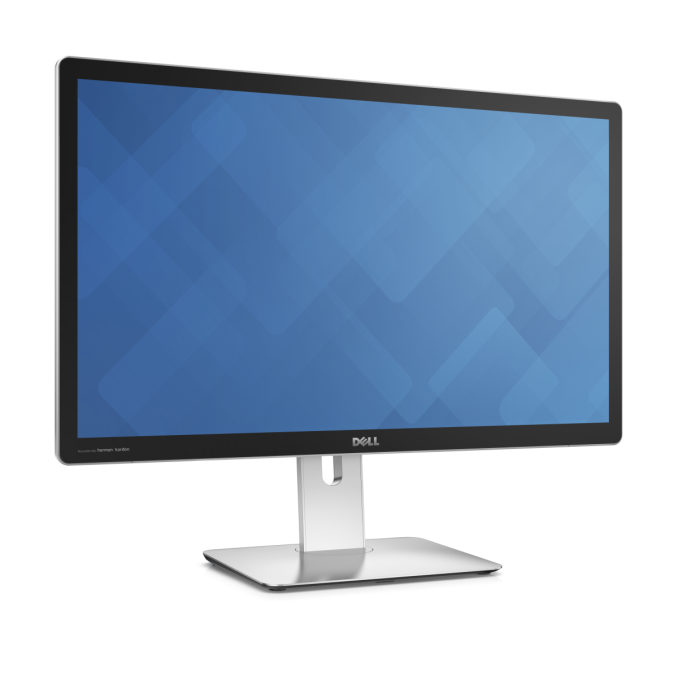 Anandtech points out that if you were to use this screen vertically, you would have the equivalent of two 2,560 x 2,880 desktop displays stacked on top of each other. Dell managed to achieve this monstrous resolution by stitching together two regular sized outputs in to the same panel.
Since this monitor is using the tiling method to achieve a higher resolution, its possible that users will have to use two Display Port 1.2 outputs to power it. There is currently no word on refresh rate, response time or color goals.
Discuss on our Facebook page, HERE.
KitGuru Says: If you recently upgraded to a 4K monitor then I wouldn't let this bother you, this 5K monitor will be aimed at a niche group of professionals rather than gamers or enthusiasts. It's not a totally practical solution either if it requires two Display Port 1.2 connections to power it at its native resolution.
Are any of you guys thinking about upgrading to 4K? I'm using the AOC U2868PQU myself, you can read our review of that monitor, HERE. 
You can follow the author of this article on Twitter.