Last week Samsung announced the Gear VR, an Android virtual reality headset developed by the guys over at Oculus. According to John Carmack, getting virtual reality running on Android was no easy task and due to the lack of native code development, creating applications for the platform is "no fun at all".
Speaking to Gamasutra, Carmack said: "There's the normal hell of moving to a new platform—and I gotta say, Android was more hell to move to than most consoles I've adopted. Just because of the way Google has to position things across a diverse hardware spectrum, and because Google still doesn't really endorse native code development—they'd still rather everyone worked in Java. "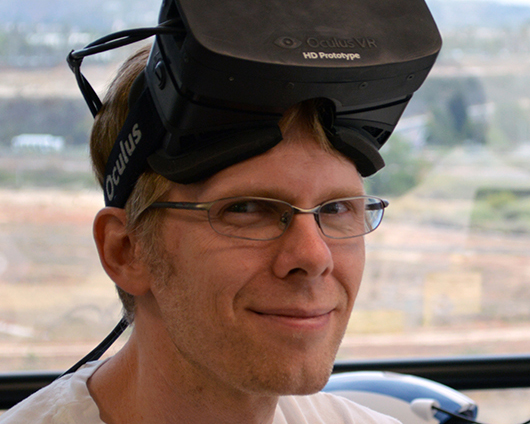 "That's a defensible position, but it's certainly not what you want to be doing on a resource-constrained VR system. So brace yourself: Android setup and development really does suck. It's no fun at all."
Another big challenge Carmack faced while bringing virtual reality to the Galaxy Note 4 was power management, not just to sustain battery life but to avoid over heating the phone within minutes.
"The power issue is going to be a big battle, and it's going to be interesting to see because we don't know yet how many people will like smaller nuggets of entertainment experiences instead of longer-form things. e're hoping developers make a lot of short, bite-sized nuggets of entertainment because they work well on mobile—they don't tax the thermal and power so much, and they also have another benefit: since we don't have positional tracking on mobile, we know we're going to cause problems for more sensitive people."
Discuss on our Facebook page, HERE.
KitGuru Says: Samsung is set to sell the Gear VR headset but from the sounds of things- it might not be such a great idea. Developers may struggle to create apps that don't overheat the phone. We will have to see how things go but I don't see virtual reality becoming a huge thing on mobile devices. What do you guys think?
Source: Gamasutra