While Sony's PlayStation brand may be one of its biggest, the tech giant has a long and successful history making all manner of media devices. One of the biggest names in TVs is BRAVIA, and Sony is now making its TV's the best way to experience PS5 games.
In a press release, Sony has announced its 'Perfect for PlayStation 5' campaign, which introduces a number of exclusive features to its BRAVIA TVs – allowing owners to take as much advantage of Sony's latest consoles as possible.
Two of the biggest features announced are "Auto HDR Tone Mapping and Auto Genre Picture Mode". Auto HDR Tone Mapping allows you to skip the arduous task of calibrating your TV set for HDR content, allowing you to plug in and play with assurance that you are getting the best picture possible. According to Sony "The PS5 will automatically recognise individual BRAVIA TV models and select the best HDR settings for the TV accordingly. With the optimised HDR tone mapping level to your BRAVIA display specification, you'll see crucial details and colours even in high contrast scenes."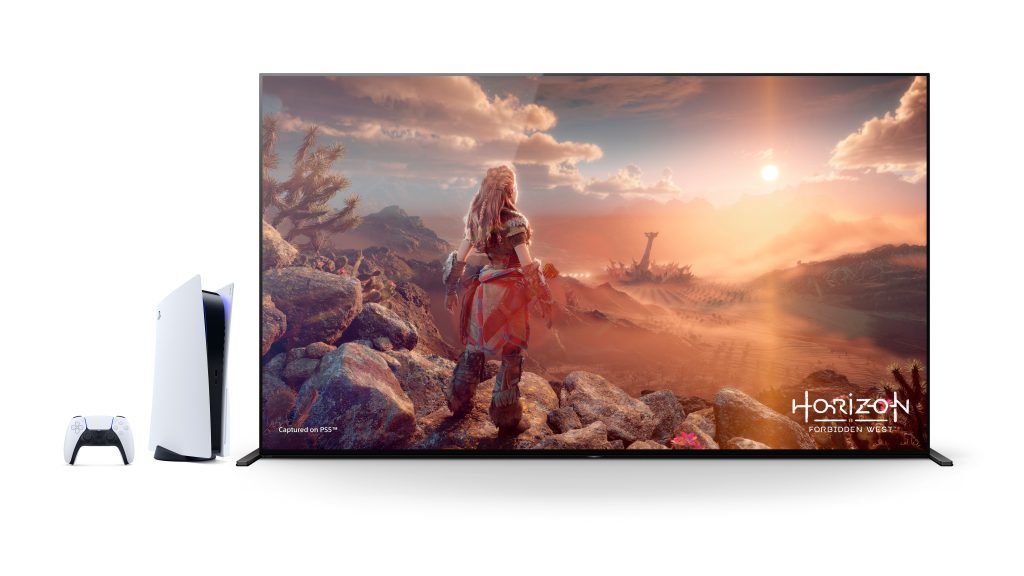 The second major feature is Auto Genre Picture Mode in which "your TV automatically switches into Game Mode when gaming, which minimises input lag to make the action more responsive, or to Standard Mode when watching movies via a streaming service or from an Ultra HD Blu-ray disc on the PS5, which shifts focus to picture processing for a more expressive picture."
While these features are available on most modern TV sets, owners will often need to calibrate and switch these settings manually – a process which can be long and frustrating. The ability to be able to plug and play, knowing you have the best picture quality that the TV can provide should make for a seamless and convenient experience – something which the current generation of systems have been focusing heavily on.
Sony have a wide range of technologies and yet they have historically failed to utilise the range of devices in a way that makes them work well together. It is therefore encouraging to see them starting to do this. Hopefully other Sony devices are next in line to receive the synergetic treatment. Being able to connect a pair of Sony headphones or soundbar to the PS5 and getting immediate calibration would be highly useful. The future of technolgy looks to be that of the ecosystem, and until now, Sony has not taken advantage of that. It is good at least to see them just now beginning to do so. 
KitGuru says: What TV do you own? Would this affect your purchasing decision? What is the greatest convenience brought about by the new generation of consoles? Let us know down below.