The Strix Impact is a new ambidextrous mouse from ASUS Republic of Gamers. It has a very simple design, with no side buttons and just a single RGB lighting zone. I also found it to be a bit small which made using a palm grip quite uncomfortable. It will definitely suit people with smaller hands.
The lighting is worth talking about, as the Impact does support ASUS' Aura technology, so you can sync the lighting between different ASUS and ROG devices.
However, the only lighting zone is the ROG logo at the bottom of the mouse's body. This means it is covered by your palm when the mouse is in use, which does make me feel that the lighting is slightly redundant, as you obviously can't see it. A little RGB light trim down the sides of the mouse would have helped appearances.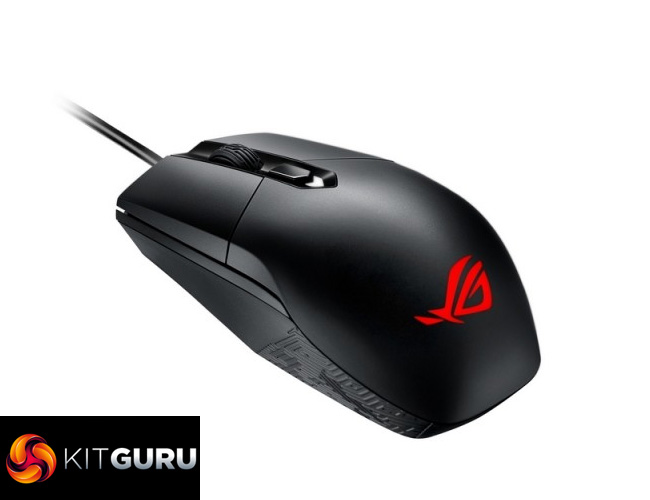 The Impact is quite light in terms of other features. For an ambidextrous mouse, it is fine, but many gamers will miss the lack of side buttons and the ability to set multiple DPI stages.
The pricing is also perhaps slightly steep for what you get, as the Impact does cost £46.99. Compared to other mice with a similar feature-set, such as the SteelSeries Rival 100, it does look a touch on the pricey side.
On the flip-side, the excellent TT eSports Level 10M Advanced can now be found for just £3 more than the Impact, and that mouse has a lot of gaming features which the Impact lacks. For example, the Level 10M Advanced lets you adjust the mouse's height, has a side 5-axis button, 3 RGB lighting zones, supports multiple DPI stages, and uses a braided cable.
As such, we think that the ASUS ROG Strix Impact could appeal to those seeking a no-frills ambidextrous mouse. It is certainly a good ambidextrous mouse if you don't mind giving up extra buttons and multiple DPI stages, but it definitely lacks some features gamers would want in a mouse, while many would simply ignore ambidextrous options and get a right-handed ergonomic mouse instead.

You can buy one from Overclockers UK for £46.99 inc. VAT HERE.
Pros
Ambidextrous.
Aura-compatible.
PMW 3310 is a capable sensor.
Cons
Quite small.
Lighting is a big feature of the mouse, but you can't see any RGB lighting when using the mouse.
No side buttons.
Only supports 2 DPI stages.
KitGuru says: The Strix Impact is a good ambidextrous mouse, however it does lack a number of features we would expect from any other mouse in this price bracket.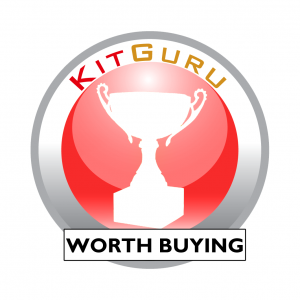 Be sure to check out our sponsors store EKWB here