The Pulsefire FPS is HyperX's maiden gaming mouse, and I think it is a very successful first offering.
It is well-designed, with a comfy shape that suits both palm-and-claw grip. It is also very light, weighing in at 95g (not including the cable) so FPS gamers will have no problem whipping this mouse around.
The use of a PMW 3310 sensor may concern some, but for me it is a non-issue. I find it tracks perfectly well, regardless of whether I am gaming, browsing the web or editing photos. The only real downside is the max DPI of 3200, but even then, this should be enough for most people (90% according to HyperX.)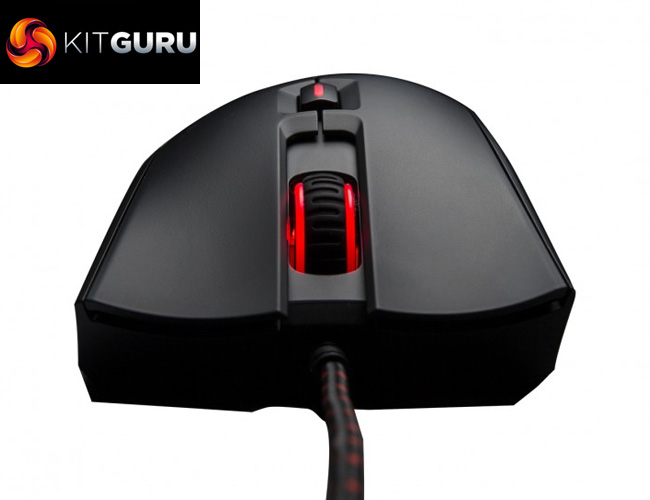 Other than that, there is not a whole lot to say – the Pulsefire is comfy, a top-performer and it looks good. Simply put, this is a gaming mouse that just works, and it really does work very well.
All that said, I do feel the £49.99 asking price is just a tad steep. This puts it in competitive territory and, considering the mouse's relative lack of features, it does look a touch expensive compared to mice like the TT eSports Level 10M Advanced and the Cooler Master MasterMouse Pro L.
That being said, it is still a great first mouse from HyperX. I know many people wouldn't even think twice about some of the extra features other mice offer, and the Pulsefire's simplicity , comfort and excellent performance make it well worth buying.

You can buy one for £49.99 inc. VAT from Overclockers UK HERE.
Discuss on our Facebook page HERE.
Pros
Lightweight.
Nice and comfy.
Top performer.
Plug-and-play operation.
Sensible DPI presets.
Cons
Could do with a £5-10 price cut to make it more competitive considering its limited feature-set.
KitGuru says: The HyperX Pulsefire is an excellent first mouse from the company, and many gamers who are looking for a fast-paced, simple gaming mouse will find it perfect for their needs. It is just a touch expensive considering its relatively small feature-set, but it still comes well-recommended.