The Logitech G Pro Wireless is undoubtedly one of the best gaming mouse you can buy. On every single front it delivers perfection or as close to as is meaningful.
For a start, its deceptively simple ambidextrous design is supremely comfortable, and combined with its interchangeable side buttons and astonishing low weight, it makes for a mouse that should suit the vast majority of serious gamers.
You can never guarantee how someone will react to the shape of any given mouse but we feel this is as universal a design as you can reasonably get, assuming you don't mind mice that are on the smaller side.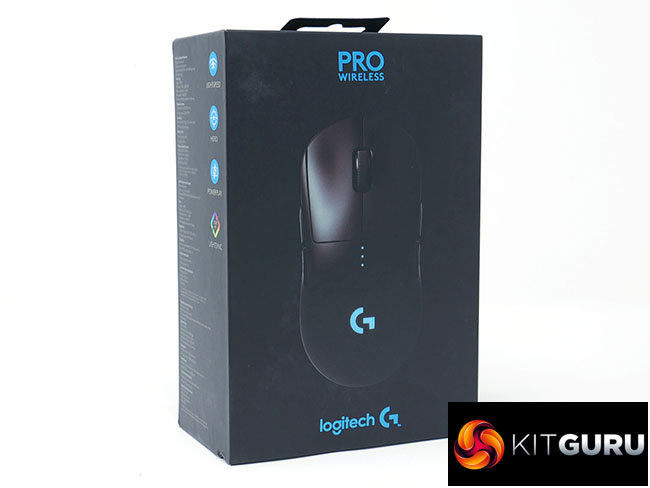 Then there's the excellent tracking performance provided by the HERO sensor. Nearly all top gaming mice now have all but flawless performance so this isn't a revelation but nonetheless we simply could not pick fault with the tracking of this mouse. The only possible issue is that Logitech's software doesn't let you adjust lift off distance.
Capping this off is the wireless performance of the G Pro Wireless. It provides a responsiveness that rivals wired mice, and we'd be happy to use it in a competitive scenario.
All this and the mouse will last for double the length of time between charges than previous Logitech Wireless mice.
The only potential stumbling blocks with this mouse are the lack of a quickly accessible DPI button, the rather dull styling and the price. Neither of the first two feels like a major issue to us, though mouse preferences do of course vary.
Lastly, the price certainly does feel expensive, especially with the very pared-back approach Logitech has taken with the styling, build materials and button selection. The replaceable buttons make up for this somewhat but we still feel a price closer to £100 would be more appropriate.

You can buy the G Pro Wireless from Overclockers UK for £129.95 HERE
Pros:
Great ambidextrous shape.
Versatile removable side button system.
Superb HERO sensor.
True, wired-rivalling Lightspeed wireless performance.
Long battery life.
80g weight.
Cons:
Expensive.
Not the most exciting to look at.
No DPI button on top won't please everyone.
KitGuru says: It's a truly excellent gaming mouse, but it comes at a price.