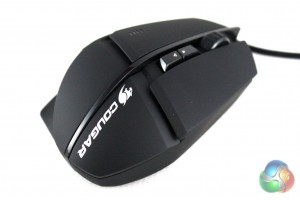 It is clear from a glance that the Cougar 600M is a gaming mouse. The mouse is finished predominantly in rubberised matte paint which feels great in the hand.  There are a few gloss black accents here and there to infuse some excitement into the design.

The form of the mouse is quite clearly designed for right-handed gamers, with a large thumb alcove in the left side to facilitate a secure grip.  Cougar have chosen to include an extra button in this area angled at 45 degrees to facilitate aiming when playing as a sniper.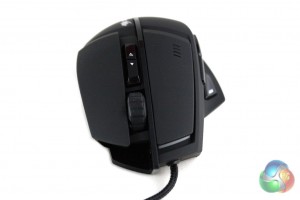 We are pretty impressed with the build quality of the product.  All of the materials feel good quality and the general construction of the mouse feels solid.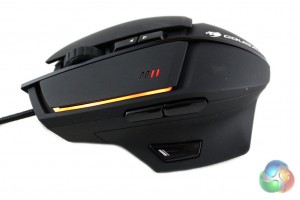 There are also browser forward and back buttons above the thumb alcove which can be configured within the software package. The left and right mouse buttons are in the usual locations, with a mouse-wheel and DPI rocker between the two.
The wheel provides quite a lot of resistance to movement, making it easy to scroll accurately.  It does however make it quite difficult to scroll quickly through long lists.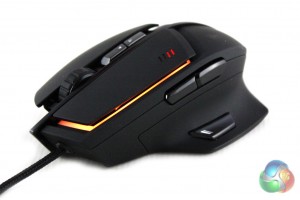 Cougar have gone for the 'less is more' approach with the integrated LED lighting – this consists of a simple strip which spans the front and left edge of the left-hand mouse button.  The colour of this can be configured using the included software utility to any hue you desire.
There are also a series of four led indicators on the left mouse button which highlight which DPI level the mouse is operating at.  The DPI rocker between the two mouse buttons can be used to adjust this on the fly.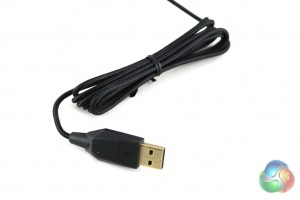 The 600M features a braided cable which is rooted to the front left corner of the mouse.  This should prove durable in the long hall and features a quality gold-plated USB connector.