Although I tend to prefer the physical shape of am ambidextrous mouse, there is no denying that the Razer Naga Chroma 5G MMO is a wonderful mouse. It has a comfortable shape that supports both finger and palm grip gaming and offers so much customisation and functionality for RPG, MMO and MOBA gamers that it proves difficult to recommend a competitor.
We have seen similar mice with the likes of Corsair's Scimitar mouse, but the layout on the Naga Chroma feels tighter and easier to navigate. The multitude of buttons can take some time to get used to and I sometimes pressed the wrong button during frantic moments. That said, I enjoyed the Razer Naga Chroma 5G MMO most as a way to streamline slower experiences than augment faster paced ones.
This is more personal preferences however – I make no claims to being a competitive player.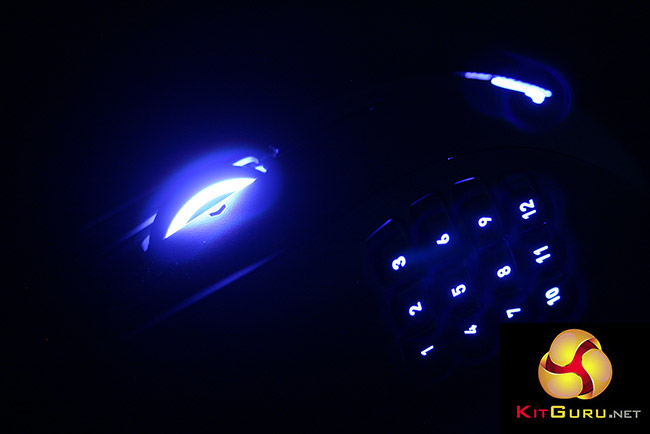 The only other minor issues that comes to mind with this mouse is that the scroll wheel is a little noisy and if you are looking for an FPS gaming mouse, you probably want something smaller, lighter and with the ability to grip lower on the sides without pressing buttons. If that is what you want though you are reading the wrong review.
All in all, the Razer Naga Chroma 5G MMO is a fantastic gaming mouse; easily one of the best of Razer's new crop of releases. It features the excellent 5G laser sensor that Razer has installed in all its latest mouse and adds all the functionality of the traditional Naga design but with a few modern improvements that take it to a whole new level.
When combined with the deep and intuitive Synapse back-end software, there is little holding it back.
You can buy the Razer Naga Chroma 5G model at the official Razer store for £70.


Buy from Overclockers UK for £69.95 inc vat HERE.
Discuss on our Facebook page over HERE.
Pros
Razer 5G laser sensor offers over the top 16,000 DPI and good accuracy.
Solid design, great build quality.
Multitude of customisable buttons, all within easy reach.
Great for MMOs, RPGs, MOBAs.
Comfortable over long periods of use, good wrist support.
Chroma lighting is deep and has many options.
Cons
Huge DPI and 12 buttons feels like overkill.
Scroll wheel can be noisy.
Not perfectly suited for all game genres.
KitGuru Says: The Razer Naga Chroma 5G is a flagship mouse for the MMO and RPG world. It offers near endless customisation and functionality with more buttons than most will ever need, but for those that do, this mouse is the perfect choice.