The packaging for the Logitech G303 is exactly the same as the packaging for the G302. The black and blue colour scheme remains, with some more in-depth feature details printed on the back and a nice big image of the mouse on the front.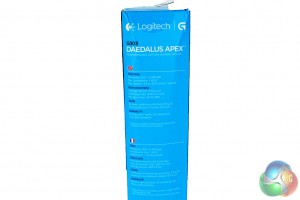 The side of the box lists all of the specifications for the mouse, including maximum DPI and overall weight.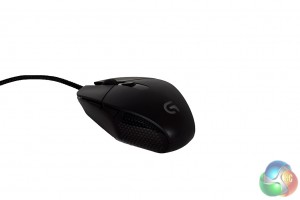 Once again, the shape of the G303 is the same as the G302, with its angled edges, lighting grills and button placement. However, it is worth mentioning that Logitech has switched from a rubber cable to a braided cable instead.
As you can see from these images, while the mouse is in a semi-ambidextrous shape, it does not have extra buttons on the left hand side for left-handed use, which is a shame, though Logitech is hardly the first or only company to do this.
The two major changes with the Logitech G303 compared to the G302 is the addition of RGB lighting and a higher DPI sensor, two things that we will dig further in to over on the next page.