At Computex today, ASUS Republic of Gamers announced a new router named the Rapture GT-AC5300. It is actually ROG's first 'gaming' router and boasts plenty of features designed to appeal to those looking to get a competitive edge.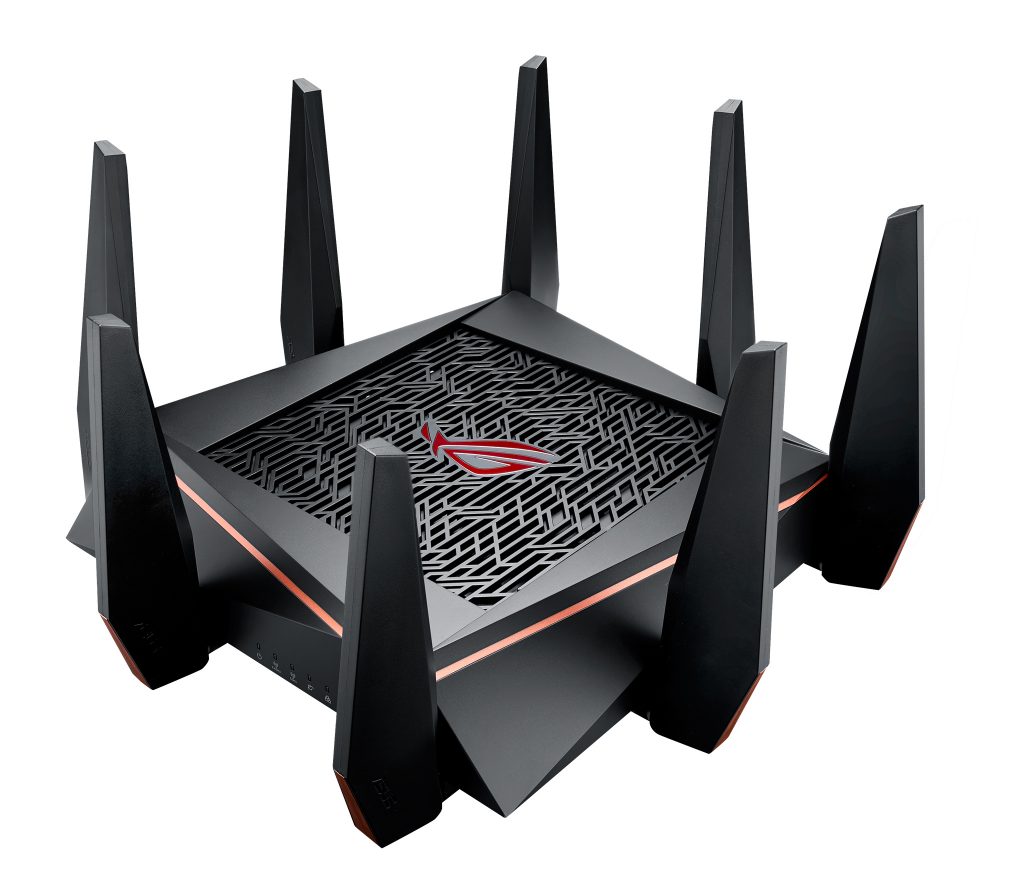 First of all, gaming features. ROG says two of the router's eight LAN ports are dedicated gaming ports that prioritise network traffic to devices connected to those specific ports (i.e. your PC). The GT-AC5300 router also has a 'Game Boost' feature that works in conjunction with those two dedicated gaming ports to prioritise gaming traffic for supposedly faster networking speeds, as well as optimising speeds for each connected gaming device.
In terms of actual hardware, ROG Rapture GT-AC5300 offers tri-band AC5300 Wi-Fi with two separate 5GHz bands and a 2.4GHz band, which ROG says allows gamers to create a dedicated high-speed gaming Wi-Fi network by allocating one of the two 5GHz bands to gaming devices and leaving the other free for general use. ROG is also keen to emphasis the 1.8GHz 64bit quad-core CPU that is at the heart of the router.
Lastly, the Rapture GT-AC5300 also features ROG Gaming Centre, an interface that gives gamers full point-and-click control over all aspects of the network. For instance, it provides an overview of the key network parameters, including the current internet status and stability, and what apps or games the gaming devices are running. ROG Gaming Centre also gives gamers  one-click control over many network settings, while the Game Radar feature shows server ping speeds for selected games all around the world.
KitGuru says: For those looking for a high-end gaming-specific router, the Rapture GT-AC5300 looks it could be very good indeed. Its design is also interesting to say the least!