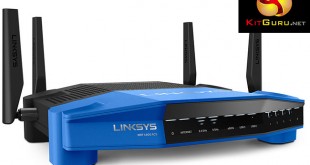 The Linksys WRT1900ACS is a 3×3 802.11ac router with the brand's signature chunky blue design along with some fairly powerful innards. A dual-core 1.6GHz processor and 512MB of memory powers a graphics-heavy interface that's chock full of useful features to give you plenty of control over your home network.
The Linksys WRT1900ACS is the new flagship router model from Linksys, the once Cisco-owned brand that is now in the capable hands of Belkin, a company that has a much stronger focus on consumer products.
It's a small upgrade and follow up to the original WRT1900AC model, and it compliments a second line of Linksys 802.11ac routers, the EA range, such as the recently launched Linksys EA7500.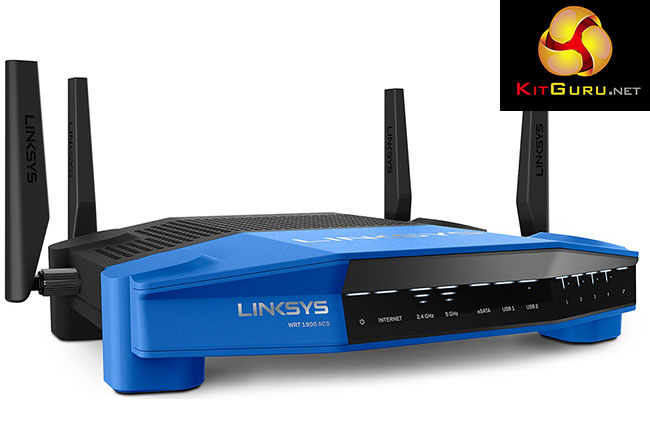 The two lines have particularly different appearances, with the WRT range sporting a chunky blue and black design, evident from the above picture.
It has a very similar wireless specification to its predecessor, with support for 3×3 802.11ac wireless over 5GHz for 1300Mb/sec transfer speeds, along with 600Mb/sec 802.11n over 2.4GHz, a configuration that is now fairly standard on most high-end wireless routers.
But on the inside it's had a makeover, with more memory and an upgraded internal processor, resulting in a router that's capable of some mean performance.
A dual-core Marvell Armada processor running at 1.6GHz is the fastest we've seen in any home router, and 512MB of memory is quite generous indeed, twice the amount of the original WRT1900AC model.
As with most routers, there's room for expansion too in the form of a USB 3 port, but the eSATA port that joins it is not something usually found on networking equipment – besides NAS units.
The software interface is very well polished, as you'll see on the following pages, with a widget-based home page and a number of specific features, including an OpenVPN server. But it if you're not keen on it, or want more flexibility, like its predecessor the WRT1900ACS also supports the Linux-based OpenWRT software.
And one more neat thing about the WRT1900ACS is the matching network switch that Linksys sells, an eight-port gigabit ethernet unit with an identical chunky blue look. While it works in exactly the same way as any other switch, it looks really cool, since you can stack the two together, like a Sega MegaDrive and Mega CD.

We got on our hands on one of these switches, so snapped a few photos of the two lovebirds together.