To call the situation with 802.11ac wireless hardware a minefield would be an understatement. The top-end 4×4 models such as the Asus RT-AC5300 and Netgear Nighthawk R7000 (review HERE) offer the best speeds at a high price, but without a compatible client, you'll never see that bandwidth. And as we said earlier, the vast majority of laptops only use 2×2 adapters.
Describing the differences between 802.11n and 802.11ac to a non-technical person is difficult enough, but with the added confusion of different 802.11ac devices operating at different speeds, the industry has once again made a standard unnecessarily complicated.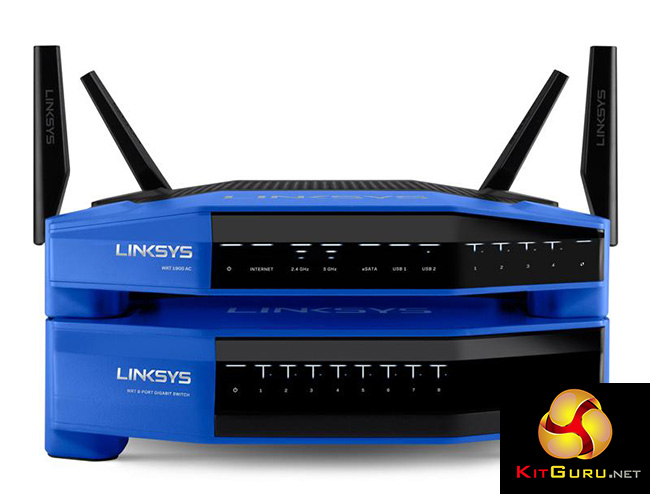 The Linksys WRT1900ACS is best thought of as a high-end consumer-grade 802.11ac router. Although 4×4 routers command a high premium, you can pick up a good quality 3×3 router from the likes of TP-Link for just £100 now, making this model relatively more expensive.
For that money, you're getting a fantastic looking interface and powerful internal hardware, if not an especially exhaustive list of features. Indeed, there's not much here that isn't found on cheaper models.
The support for OpenWRT will appeal to many, as may the default support for a VPN Server. Otherwise, it's mostly stuff that you'll find in other routers like parental controls and a speed testing component.
Wireless performance is respectable, but not record breaking. We've seen speeds of about 700 Mbit/sec over 3×3 802.11ac at close range, so the approximate 600 Mbit/sec achieved by the Linksys WRT1900ACS isn't anything special.
Likewise, the 802.11n results are solid, but far from the strongest speeds we've recorded.
What's more impressive is the range. At longer distances over 802.11ac, we recorded a relatively small drop off, when certain other routers tested using the exact same method slowed to a crawl at 10 metre distance. And we can't ignore the excellent USB performance either.
So while the Linksys WRT1900ACS isn't the fastest router we've ever tested, it still has plenty to offer, and won't disappoint when used in a home environment.
Discuss on our Facebook page, over HERE.
You can buy from Amazon for £229.99 inc vat HERE (although it is on sale for £159.99 at time of publication).
Pros:
Highly polished software interface
Good at long range
OpenWRT compatible
Cons:
Middling headline performance, especially on 802.11n
Software might look good, but it doesn't offer anything unique
Kitguru Says: As a router for general home use, the Linksys WRT1900ACS isn't bad. The software interface is very easy to use and long-range range performance is quite good as well.