Although most enthusiasts have thrown some LED fans in their PC at some point in their gaming career, if you want to really customise the look of your case's interior, light strips are the way to go. CableMod's new Widebeam Hybrid LED strips offer a new, multi-purpose lighting solution, with traditional LEDs on one half and UV LEDs on the other.
WideBeam Hybrid LEDs let you have a background glow to your system, as well as illuminating any components that are UV reactive. While some traditional lighting options would see you running two light strips to achieve such an effect, with WideBeam Hybrids you save space and install time too.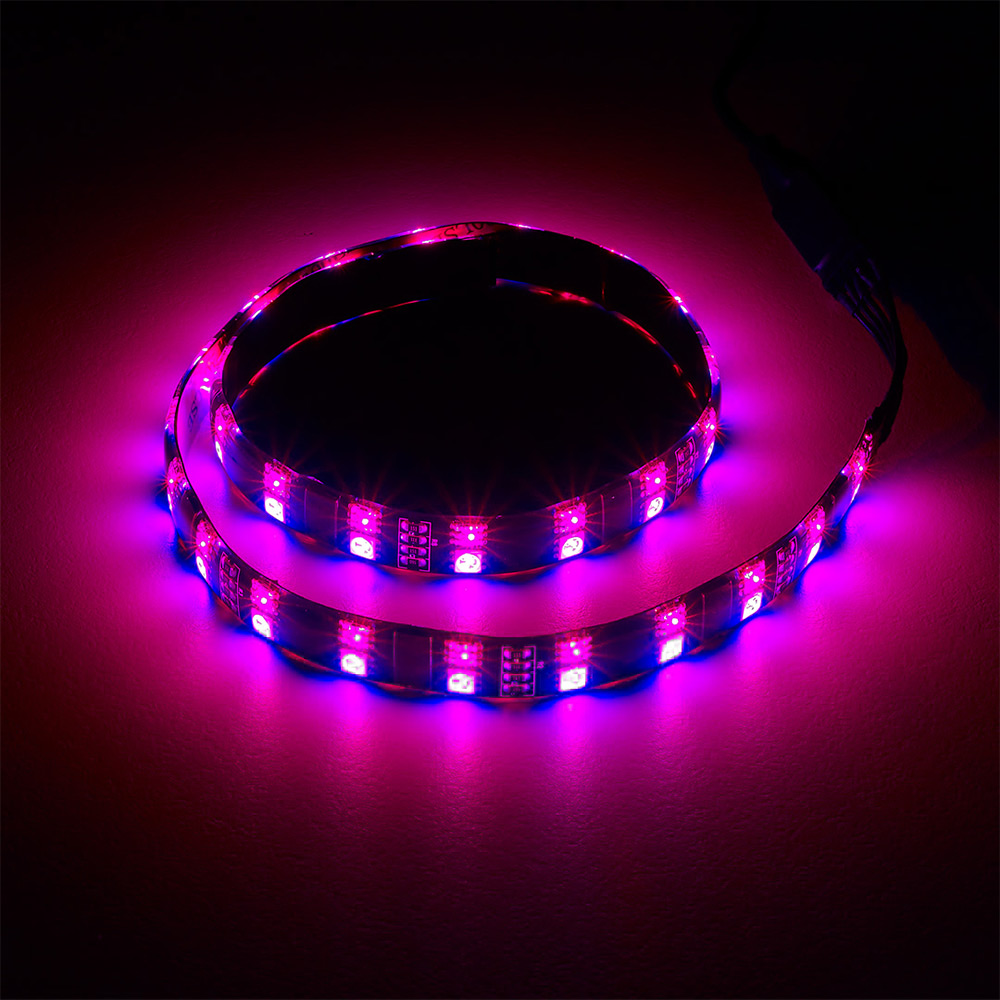 Positioning these strips is easy since there are two adhesive options. Built in magnets mean that if you're running a steel case, you can attach them without the need for any glue or tape. That makes re-positioning them much easier. However if you are running an Aluminium, or similarly non-magnetic case, a strong adhesive comes pre-attached to each strip, making them just as easy to put in place.
Measure twice, place once guys.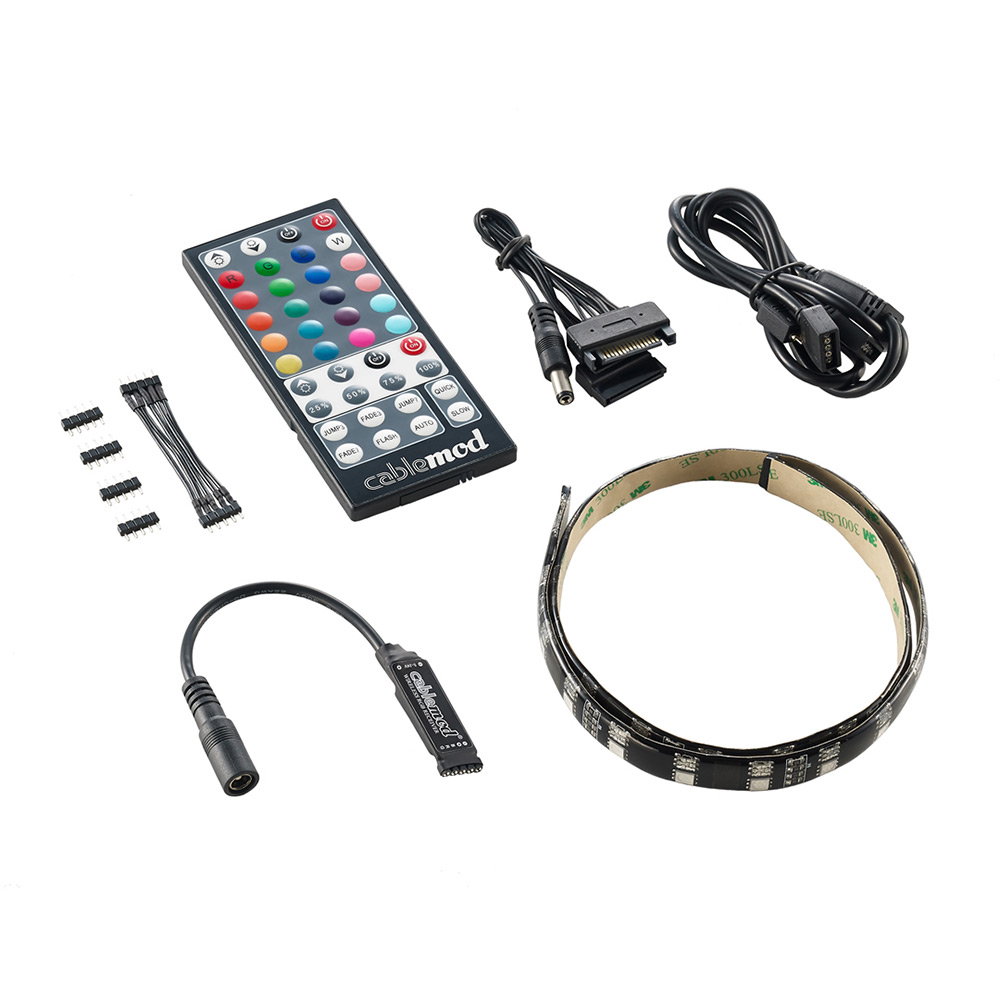 CableMod's new LED kits come with quite a bundle of accessories. Along with the light strip itself, you get a remote control for making changes on the fly, as well as splitter cables and a receiver for the remote. Since the control uses RF, rather than infrared technology, you don't even need line of sight for it, which can be a real issue with complicated case builds.
If you don't want all the extras you can buy the strips individually at lengths of 30 and 60cm, or with the bunch of accessories too, priced between 20 euros and 40 euros.
Discuss on our Facebook page, HERE.
KitGuru Says: I swore off LEDs after I turned my childhood bedroom into a blue-tinted spaceship, but these are rather impressive. You guys have sent us some awesome looking systems over the years, but will these sorts of LEDs let you do something even better?