Cliff Blezinski, one of the longest running Epic Games employees that helped craft such games as Jazz Jackrabbit 2, Unreal Tournament and Gears of War, left the developer back in 2012, entering a self imposed retirement so he could have a bit of a break from the industry. Recently though he's shown a bit of a resurgence, announcing that he would be making a triumphant return and that the game he would be working on would be revealed in a few days time. While we don't know what it is yet, we know what his new development studio is called: Boss Key Productions.
The new website for the studio has just gone live, featuring an email subscriber list should you want to get up to thee minute news on its developments.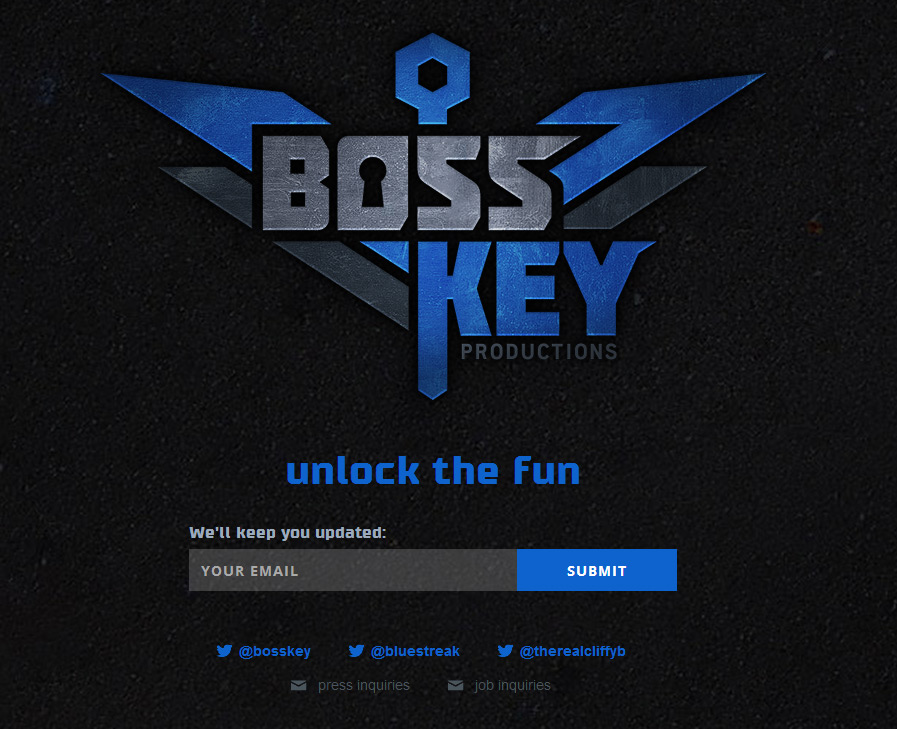 This logo is the same one we saw on Blezinski's shirt in his photo reveal
Blezinski actually registered the name of the company back in April and tweeted "Soon," from its account at the end of June, but the only hint we have at what his new game will be about is the header image for the company's twitter account. It shows a URL address bar with "http//(project_bluestreak" in it.
Unfortunately though even that isn't 'news,' as he talked about the title way back in 2012 soon after his initial retirement announcement.
KitGuru Says: We should know more about Blezinski's new game next Tuesday. Until then, keep your eyes peeled.