Facebook has been throwing its financial weight around this week once again, announcing the purchase of yet another firm, this one a video advertising company called LiveRail. Costing the social network a reported $500 million (£291 million), it's expected that Facebook will leverage its content matching technology to add relevant adverts to Facebook videos.
"We believe that LiveRail, Facebook and the premium publishers it serves have an opportunity to make video ads better and more relevant for the hundreds of millions of people who watch digital video every month," said VP of advertising at Facebook, Brian Boland.
The key technology that LiveRail uses, is that it automatically matches adverts based on the video's content and a host of other factors, tailoring the adverts to the viewer as much as the video itself. This type of matching tech has already been used by the likes of Major League Baseball and ABC in the US. Now it will be able to leverage that technology to aid Facebook with its global advertising plans.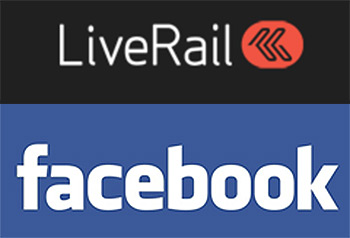 Mark Trefgarne, LiveRail's co-founder, said of the buyout news: "When we started talking to the team at Facebook about how we could work together, it quickly became clear that we shared a vision for the future of digital advertising.
"They believed, as we do, that publishers deserve a new generation of audience-aware advertising technology. We realized that by joining forces we'd be able to draw upon our respective strengths to move even faster towards our shared vision of creating the advertising platform of the future. "
KitGuru Says: This sounds like a smart move for Facebook, but considering news of its recent personality survey that no one knew they were taking part in, what kind of information will it be using to determine what adverts are served to users?
[Thanks Telegraph]