If there was any doubt that the next Call of Duty: Ghosts content pack, Devastation, would have a Predator involved somehow – the stealthed reveal seemed pretty obvious – that has now been dispelled with the trailer for the DLC, which actually shows us the alien hunting alien, in the well armoured flesh.
Typically we don't really know any details about the game mode it'll be featured in, but presumably we're looking at a single Predator taking on a bunch of marines on the new Ruins map, which is also featured in the trailer in a general team-deathmatch game mode, where we see one team blow up the volcano, sending chunks of burning rock into fleeing enemies.
[yframe url='http://www.youtube.com/watch?v=q2Xrul2xDDM']
Other new maps include Behemoth, which sees players fighting on and within a giant machine, Unearthed is an archaeological dig site (perhaps where the Predator comes from?) and Collision, which will see you taking on all comers within the wreckage of a cargo ship and a suspension bridge.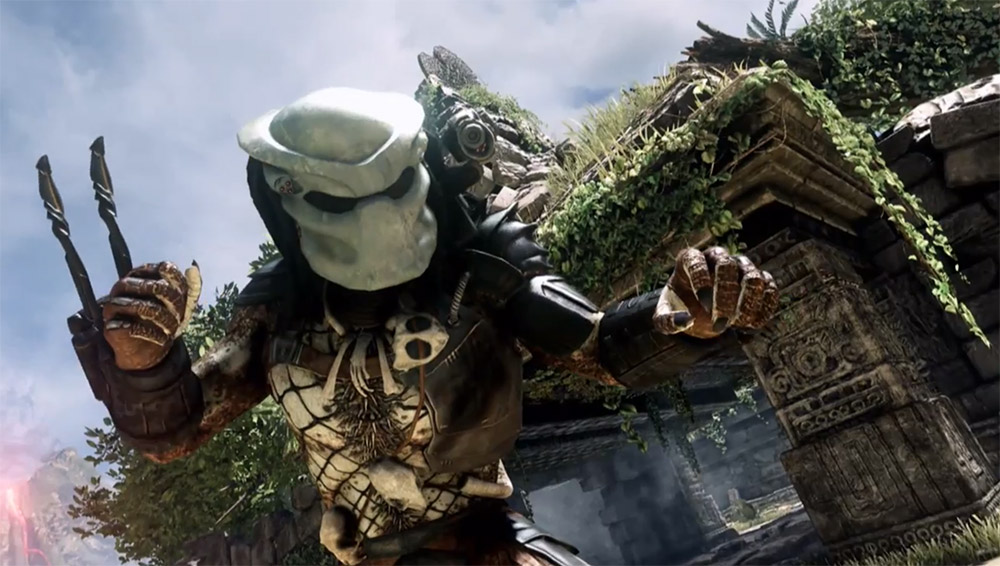 He's only one claw shy of Wolverine, that's how cool he is
There's also a new weapon called the Ripper. It's a 2-in-1 SMG and AR and it has some fancy flick up 'iron' sights to play with. You'll be able to try it out in standard game modes, as well as the new episode of Extinction: Mayday, which looks to end with a bang.
Coming to Xbox first, CoD Ghosts: Devastation lands on the 3rd April and will be available as part of the season pass.
KitGuru Says: Good luck with the Predator when you do get a chance to face him. Worst case, just get to da choppah and you'll be fine.