Although Games Workshop seems to have finally cottoned on to the fact that it's sitting on a goldmine of nostalgic and competitive gaming IPs, announcing more projects in the past six months than it has in the past decade, its flagship Warhammer 40k product of a few years ago, Dawn of War, hasn't had much love in a while. However, perhaps that series is set for a rebirth in the future, as Sega, the publisher that purchased the IP and its developer in the shutdown of THQ, has now registered a Dawnofwar3 domain name.
This could of course be a company simply making sure it retains the option to effectively market the game, should it ever decide to make it. Indeed, as PCG points out, the domain has been owned and registered since 2008, but in the past few weeks it's been updated twice. One of those updates will certainly get tongues wagging, since the registrant email now points to Relic Entertainment's IT department.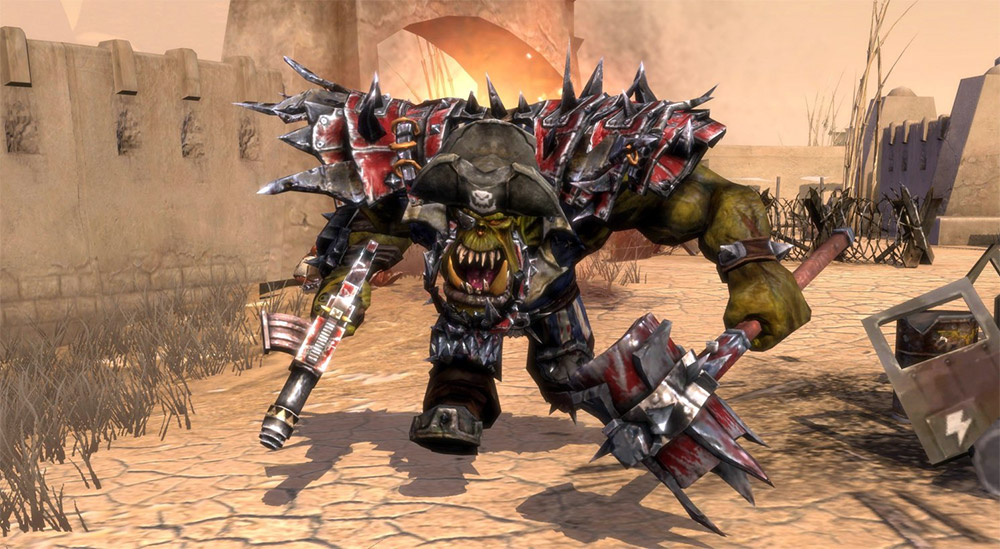 Who wouldn't want to see this guy make a return?
In recent years, with its new Sega overlords, Relic has been working on the Company of Heroes sequel and its various expansions. However, when initially purchased during the THQ property auction in 2012, it did state that another Dawn of War game was a distinct possibility.
The question is at this point, how far along is the new game if indeed it's already in development?
Discuss on our Facebook page, HERE.
KitGuru Says: I'd like to see another Dawn of War game, though I'm not sure which style I'd prefer. The original had a lot of traditional base building RTS elements, whereas the second felt a little more like the tabletop experience, helping you focus purely on combat and positioning.