Cyanide Games' BloodBowl II has been a long delayed game. Originally intended for release in Spring this year, it was nudged back by a few months and then a few more, with its current release date set for the 22nd September. To make sure we still say hungry for touchdowns and blocks alike though, the developers have released a new piece of gameplay footage, showing the sneaky Skaven facing off against a determined Dwarvish team.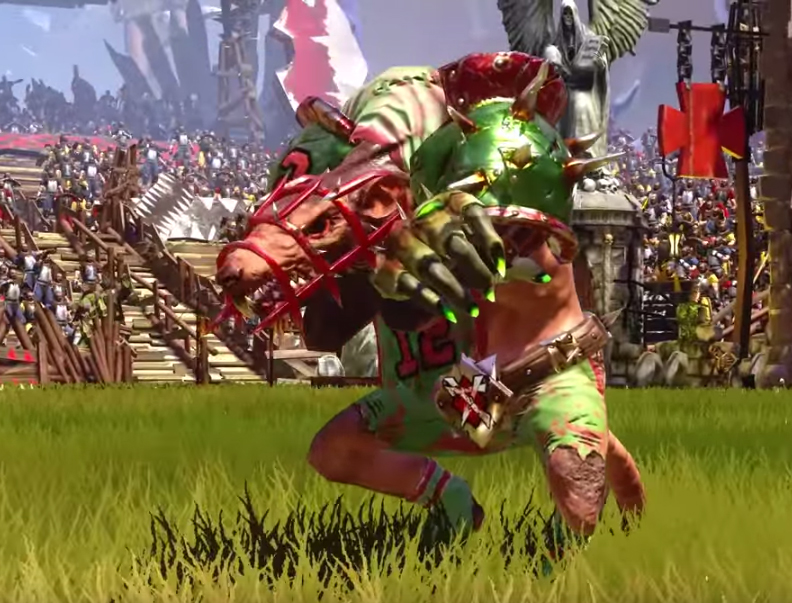 Even the Skaven aren't happy about the way DLC is being handled
The trailer not only shows more of the interface and the way the game will work with the the new engine, but some of less expected aspects too: like cannon firing the ball across the pitch, players falling down on a going for it roll and others being mauled to death by a Deathroller.
[yframe url='http://www.youtube.com/watch?v=agxGYmsRza8′]
Publisher Focus Home Interactive is also taking this opportunity to tell fans and prospective buyers alike that the game will enter open-beta for those that have pre-ordered the game next week, but with it set to launch in just three weeks time anyway, that seems pretty unnecessary – especially since the core gameplay will be near identical to the original title.
Discuss on our Facebook page, HERE.
KitGuru says: Another tactic Focus has used to try and entice more pre-orders is by offering another DLC team free to those that do: Lizardmen or Wood Elves. While this tactic is preferable to releasing an entirely new version of the game with a couple more races in, here's hoping the pricing isn't ridiculous as it could really put people off.