Oh EA, is it any wonder that you end up among some of the most hated companies in the world? Once again it's defending its actions in a manner that sounds just like it did when it said the new SimCity would be online only, or why Battlefield 4 released and was borderline unplayable for months. Because it's trying something "new."
It may be business as usual, but it's a new game The Sims 4. In The Sims, players are able to build their dream homes, create idealised versions of themselves and have nonsensical conversations between characters, as you try to do something ridiculous with them.
There's been many iterations of the game, this being its fourth (though with tens of expansions in between) and in each one until now you've been able to build a monstrous pool to show off, swim in and occasionally drown the least liked among your friends/family. In Sims 4 though, you can't and gamers are annoyed. To explain why, EA issued a statement and people aren't very impressed.
"The fact is, we owe you a clearer explanation for why pools and toddlers will not be in The Sims 4 at launch, so here goes," it begins. You can almost here EA taking a breath before it plunges under the water… of a pool that won't be in the new game.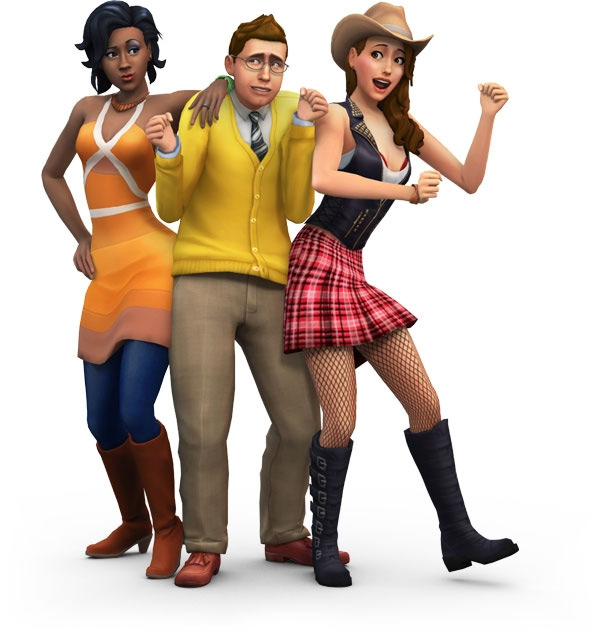 There's no pools, but Sims now have as many as seven different walking animations to choose from… I think the last WWE game had more than that for your entrance
According to executive producer for the franchise, Rachel Franklin it's all because everything is so new: "new technology and systems that we built for this new base game for The Sims – a new AI system, new animation system, new audio positioning tools, new locomotion logic, new routing intelligence and much more are all entirely new in this game."
This she said, meant there had to be trade offs. She did say however that this was a "hard pill to swallow, believe me, but delivering on the vision set out for The Sims 4 required focus. Focus on revolutionizing the Sims themselves." Instead of including pools and toddlers (the other removed feature) EA went deeper with other aspects of the game like emotions and making environments more interactive for Sims.
None of that really explains why pools were so complicated to add in though. Of course fans have their own theories, ranging from EA rushing the game out without being feature complete, to suggesting that EA would add pools in later and sell them to you as DLC.
What do you guys think?
The Sims 4 will release here on 4th September on PC. OS X is getting a port sometime in the future.
KitGuru Says: This just sounds like another typical EA scenario where it's run out of time during development and would rather explain away an incomplete game than push back release a month and get the feature in.