If like many of our readers, you've been hunting and being hunted in the jungles and deserts of Turtle Rock's Evolve for the past few days, then chances are like us and the many people who have killed us in that same period, you are a little sad that the Big Alpha comes to an end today, marking the last time we'll play the game until its release in February (unless you're on an Xbox One and have access to the beta). To keep us interested however, Turtle Rock has lifted Evolve's skirts to the guys over at IGN, giving them full access to the next team of hunters, new maps, new modes and a new monster, all of which is set to be revealed in the next few weeks.
To kick things off, there's this little teaser trailer which I'm sure contains a few hints at previously unreleased details:
[yframe url='http://www.youtube.com/watch?v=WJZNfeLlSpA']
However that's just getting started. There's also a piece on general gameplay that contains some tantalising hints about upcoming unveilings. For instance, the third medic that has so far remained unnamed and unrevealed, is called Caira and she comes equipped with "healing grenades." The new support is called Cabot and he's capable of "covering the map in radioactive dust that keeps track of the monster's movement."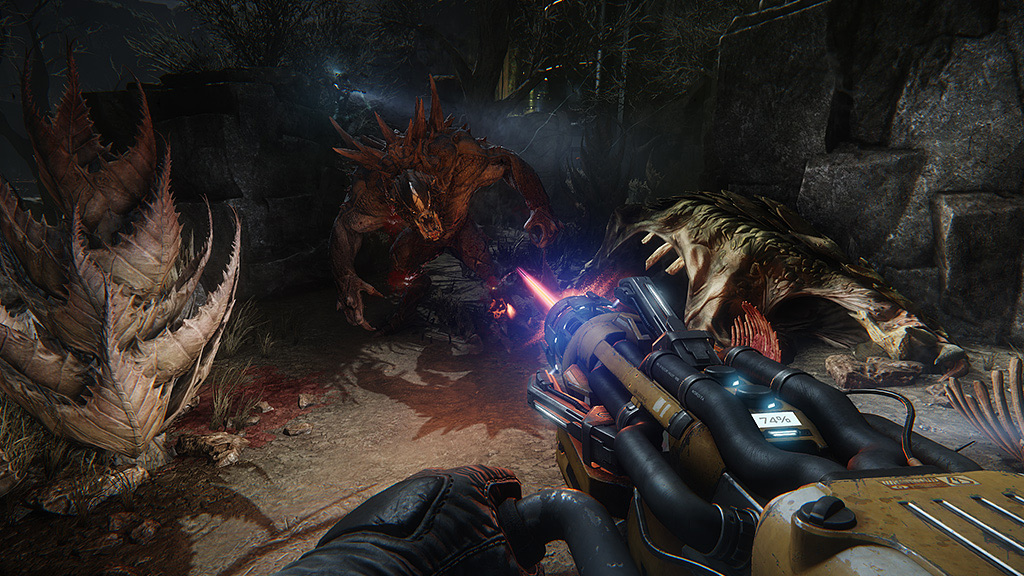 Perhaps most exciting of all however, is the tease of a new game mode called "Nest." All we're told, is that it allows the monster to "[enlist] some help during the hunt."
Discuss on our Facebook page, HERE.
KitGuru Says: Sounds like we'll know about the next wave of hunters first, but I'm really intrigued by what other game modes Turtle Rock has come up with. Straight hunt is fun, but there's a lot of potential for more.