Whether we like or not, zombies are a mainstream thing now, sitting right alongside vampires, werewolves, Frankenstein's creation, the mummy and many other iconic monsters of stage and screen – which is why they feel a bit overdone at the moment. However, that doesn't look likely to stop Rockstar from adding a new single player zombie experience to GTA V, following on from the highly successful Undead Nightmare add-on in Red Dead Redemption.
[yframe url='http://www.youtube.com/watch?v=8Nvlg06eAfg']
The latest evidence comes not from an official source, but from a Youtuber, so take it with a pinch of salt for now. However Ch0m3xMoDz claims to have brought up a DLC menu "from the code," one of the options in which is, "Dead," mode. When you attempt to select this new DLC pack, it brings up references for "SPZombies," which would seemingly point to a single player undead mode.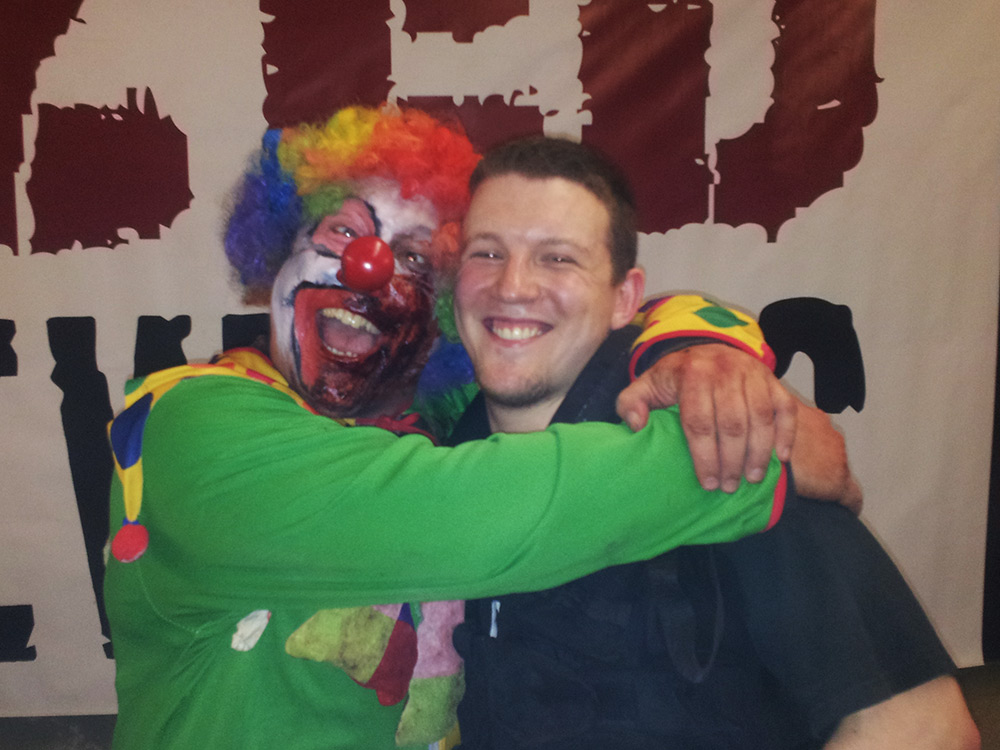 There's no screenshots yet… so here's me with a real life zombie*
This is actually the second set of evidence that's been uncovered referencing zombies. Strings of code were discovered in GTA V recently referencing "ZMB," which was taken to mean 'zombies.'
Other DLC offerings include mention of a new Trevor pack, involving assassination and CIA related missions, as well as something to do with a casino.
KitGuru Says: What do you guys think. Does it sound legitimate, or is this too speculative for you.
*Or as close as you can get. Zed Events are awesome fun.
[Thanks
VG247
]