If you didn't think accessing the videos of the world's most subscribed Youtuber Pewdiepie was easy enough before, now you can do so through his official iPhone app, which gives you access to his videos and lets you select your favourites in a pseudo-bro playlist.
Developed in conjunction with Maker Studios, the promotional platform he's signed to that's now owned by Disney, the app allows you to personalise your feed, to highlight only your favourite game series, or the most popular uploads. Maybe you prefer the montages and want those front and centre? Done.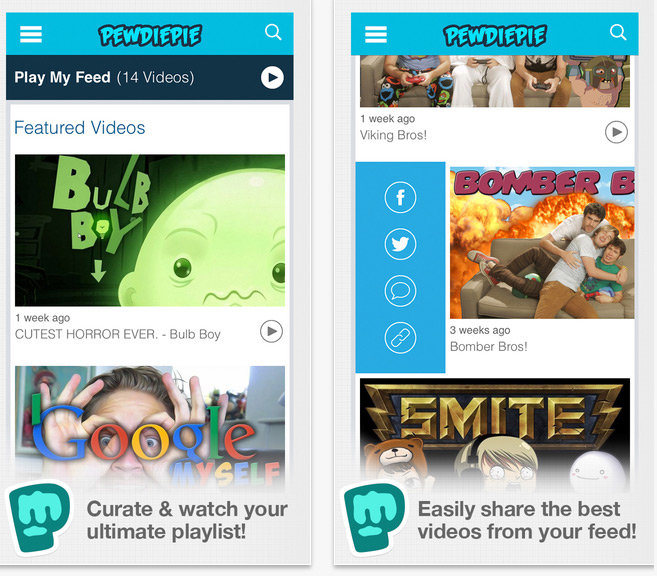 There's also built in sharing features to allow you to post the videos on your Facebook or Twitter feeds.
Of course this is all pretty basic stuff, so it will be interesting to see if more is added later. Chances are there will be some sort of link up with charities, since Mr Pie has earned hundreds of thousands of dollars for select charities over the past few years.
There's also the potential for an Android version which is likely not that far away.
As The Guardian points out, chances are Pewdiepie's app will develop in much the same way as other Maker released applications, like ones for Epic Rap Battles and PolarisGo.
KitGuru Says: While I'm no fan of the man, you have to respect his ability to drum up subscribers. He's closing in on 30 million now which is just astounding.