Clear out your schedules space fans, as the Relic Games classic, Homeworld and its sequel, are set to return, remastered and compatible with contemporary operating systems in just under a month's time. Working with original Relic artists, Gearbox has revamped not only the original in-game aesthetics to bring them into the modern age, but also touched up some of the cinematic scenes, to help the game remain true to its roots, whilst appealing to a more graphically savvy audience.
To celebrate the unveiling of the release date, there's a new teaser trailer out too:
[yframe url='http://www.youtube.com/watch?v=NXjI3DgyOqM']
Both Homeworld and Homeworld 2 will come with new high-resolution textures and models, with added graphical effects and a much cleaner HUD, all shown in high resolution (all the way up to 4K if your display can show it). The game's audio however, will be entirely original, though some of it has been remixed to enhance the soundtrack. There's even a combined multiplayer mode for both Homeworld one and two, letting you go head to head with other players in the universe without needing to switch versions.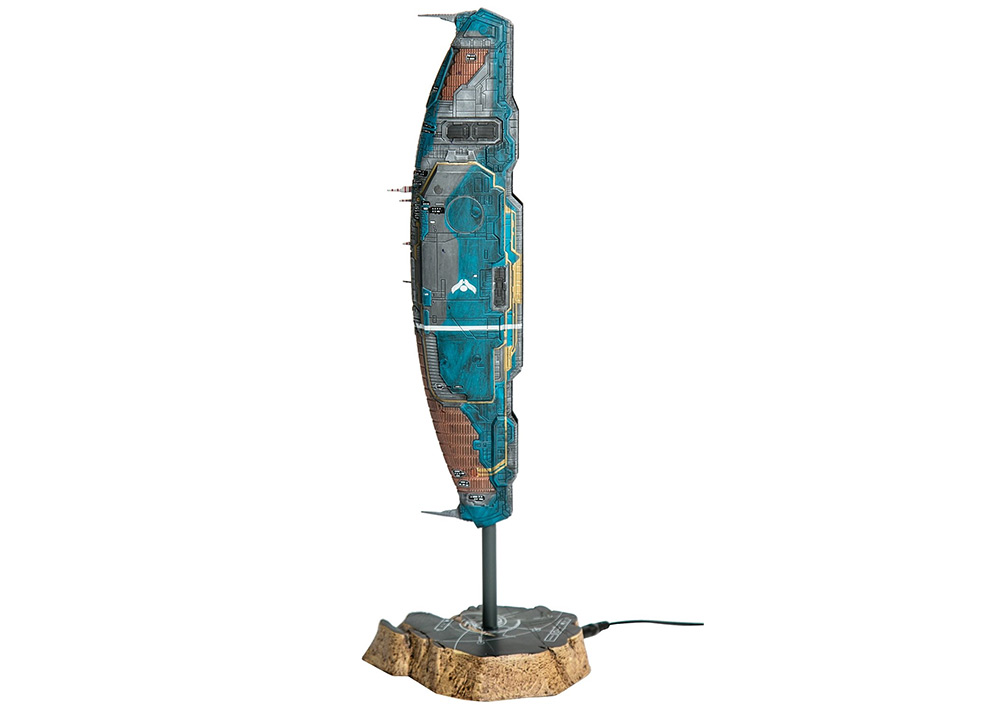 However, if you prefer the original experience, the classic games will also be present in the collection and simply updated to work with modern operating systems.
If you want to go the whole hog and show your love for the series more than ever, there is a limited collector's edition available, coming with a digital download code for the game; a 13″ tall Pride of Hilgara mothership replica, featuring USB powered lighting and engines; a Historical Briefings and Artwork book, giving you the backstory and history of the Homeworld universe and a tonne of concept art from the original game's creation, along with a die cast Angel Moon Homeworld keychain.
All of this can be yours for £99.00.
Discuss on our Facebook page, HERE.
KitGuru Says: Somehow, Homeworld and its sequel are two games that I completely missed out on. I hear great things though so this is one remastering I will be checking out for sure.