Lucas Pope is well known for his development of interesting and innovative titles. Papers Please, with its simplistic graphics and surprisingly gritty tone, won a whole host of awards when it was released in 2013, so the fact that a new playable demo is available for his next game, Return of the Obra Dinn, is quite something.
Much like Papers Please, Obra Dinn features a very interesting art style. Hearkening back to the days of early, monochrome Mac titles, it puts players on a 3D ship, though movement and interaction borrow as much from point and click games as they do from adventure titles.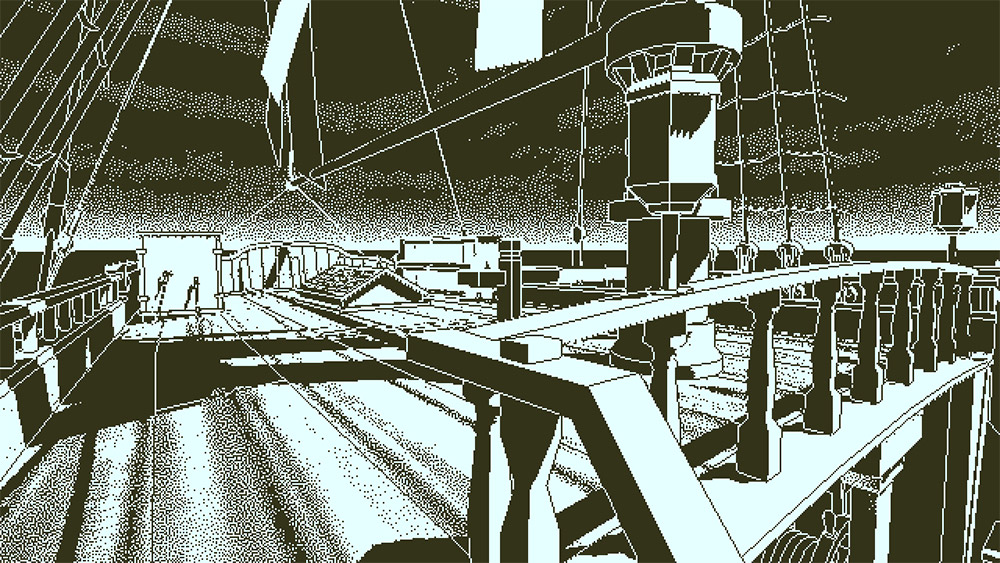 That said, Pope has run into people who immediately find the style unsettling, as if it doesn't give them enough visual information (as per Ars). However before long they become used to it and even if you do find it a bit jarring to start with, you'll no doubt feel the same after a few minutes.
For those who have played the recent Games Developer Conference demo of the game, this is a slightly modified version of that. It features new flashbacks, a better introduction with some voice over, a fully modelled top deck, a bit of new music and even a pause and settings menu!
What a treat.
If you'd like to download the demo yourself, you can do so straight from Pope's Itch.io page.
Discuss on our Facebook page, HERE.
KitGuru Says: I like the time rewind mechanic in the game and can see where the final, full experience is going. The unique art style is great too.