Notch has finally made another game to sell. He's worked on a lot of other projects since the creation of Minecraft sure, but none of them have come from his brain and directly affected the wallets of gamers around the world since he first cloned Infiniminer way back when. Today that's changed, as you can now donate money and download his next game, called Cliffhorse and it's already made Notch a cool $100 (£59).
At 9.1MB for the download yhough, it's no surprise that opening it up gives you access to not a lot at the moment. You play as a horse, who can climb any cliff face – hence the name, presumably – with your only friend a fur textured ball, in a large, square mountainous area.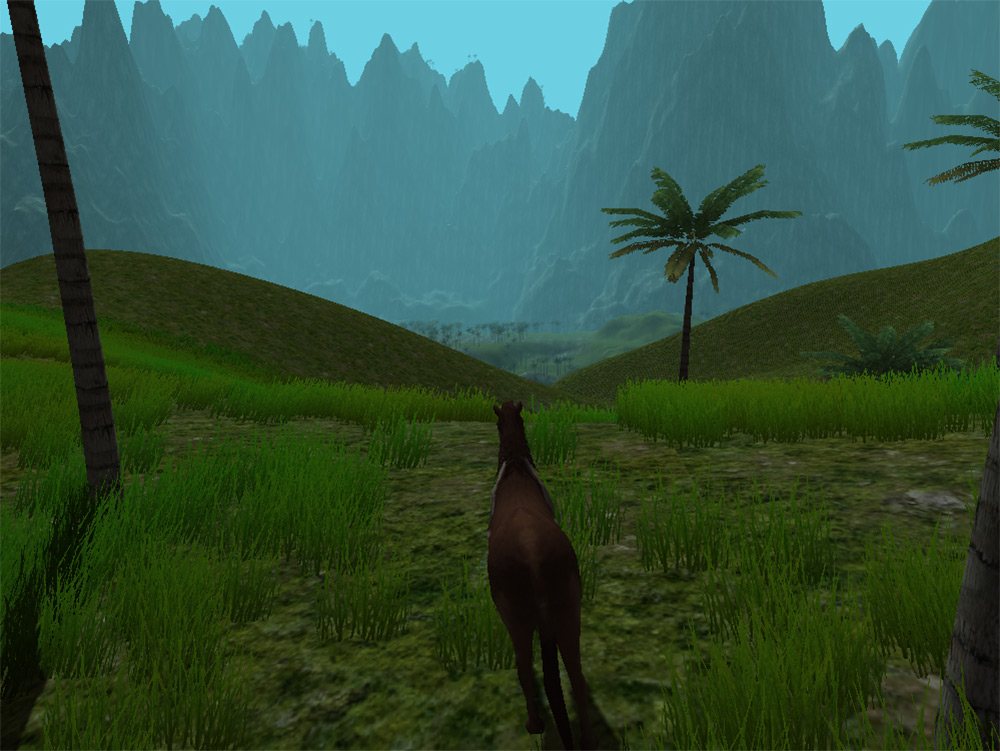 It's certainly a lot prettier than Minecraft, with waving grass, palm trees and some nice camera movement on the horse as it moves, but that's it for now. All you can do is run around. And run straight up cliffs.
Announced by Notch via his Twitter, with a screenshot of the game and some faux-quotes from gaming press that it wasn't even a full game, he followed it up with the following:
"Buy Cliffhorse "early access" by sending Dogecoin here DMbE53XpM3RR4cnHnVoTPZzjBUwHogdYBe then downloading here http://game.notch.net/cliffhorse/cliffhorse.zip." Despite the fact that you don't need to donate to play the game, he followed it up with a tweet a few hours later, saying that oveer 280,000 DOGE had been donated, equalling out to around $100.
Discuss on our Facebook page, HERE.
KitGuru Says: It's good to see Notch is hitting the development trail again, but it'll be interesting to see where he takes this one. At present it could be some sort of goat-simulator-like? What do you think?
[Thanks Kotaku]