Rocket League has been one of this year's break out titles, that has people wondering about Esports potential thanks to its easy to learn, difficult to master gameplay and extreme potential for uber-high-level play with experienced gamers on the pitch. But it looks like all the aerials and wall rides we've been learning to do so far has been practice of the basics, as in the future the rules of the world could be turned on their head, with the next free update to the car based football title: mutators.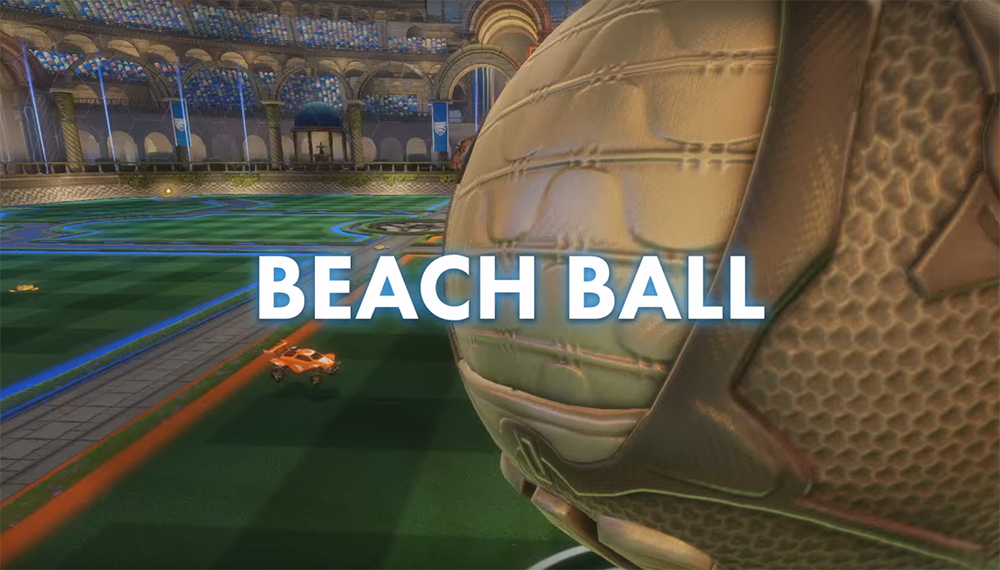 Much like the mutators found in other games, Rocket League's game-changing options allow for some rather different types of gameplay. What happens if you turn the ball square? What happens when the gravity is cut in half? Suddenly the game becomes very different and after the next update, players will have the option of trying out Rocket League's take on bizarro world.
[yframe url='http://www.youtube.com/watch?v=cEH2hUw-d_U']
Some of the other gameplay options which flash up on the screen during the teaser trailer include Beach Ball, where the ball is 10 times the size; ball speed addjustments, ball bounciness tweaks, ball types, ball weight, boost alterations, boost strength and so many more. It's not clear whether these will be options that only apply to private games, or if perhaps these effects will be turned on randomly in open gameplay, but we'll know when this update drops in November.
Coming a little later than that though is a further mutation which turns Rocket League's football antics into something much more typical of its rounded edge arenas: Ice Hockey. That one won't be showing up until December though.
For a taste of all these new mutators in action, Psyonix is showcasing them as part of a live stream taking place at 5PM ET (10PM GMT) today, 29th October on Twitch.
Discuss on our Facebook page, HERE.
KitGuru Says: This will be really interesting to see how it effects play, especially if these modes aren't limited to private games. Still, the average skill level of Rocket League players has risen so much in recent months, I wonder how long it will take players to get used to these new ways to play?