Shadow of Mordor was a real break out franchise when it debuted in 2014, so the idea of a sequel has been floating around for a while now. Although nothing has yet been officially announced, it seems very likely that another is in the works, as a stuntwoman has listed it as part of her CV, where she claimed to have been involved in motion capture for the game.
While her profile has since been turned private, Nerdleaks (via EG) has a screengrab of it, which lists Shadow of Mordor 2 as part of her previous work list. More interesting however is that the work is for Blur, a company she has worked for before, that tends to produce CGI trailers for games, rather than develop them itself.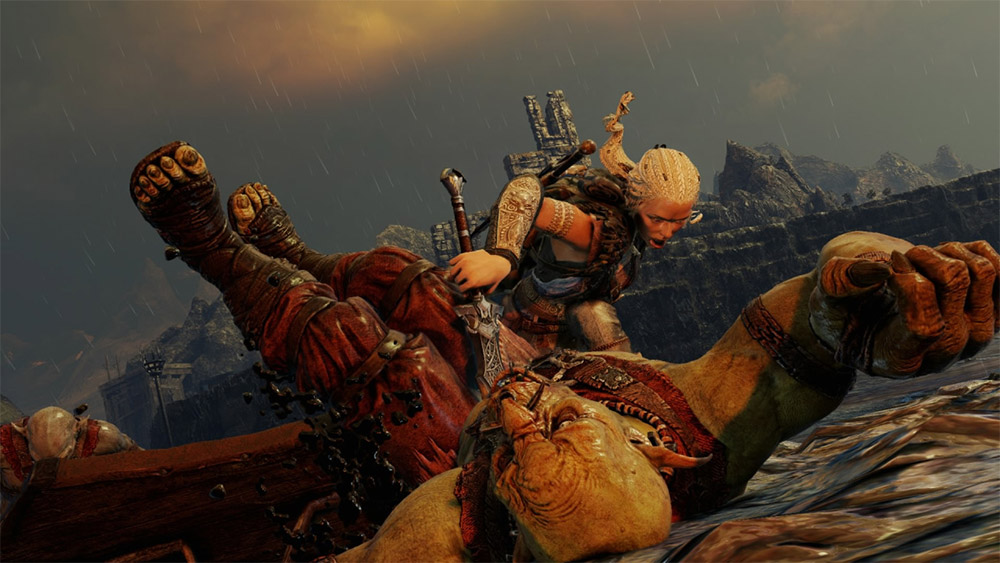 Source: Marambio/Monolith
Previously Blur and this particular stuntwoman have worked on trailers for the Elder Scrolls Online, God of War Ascension, Assassin's Creed Unity and Batman: Arkham Knight. This could suggest that a CGI announce trailer for Shadow of Mordor 2 isn't far away either and may even hint at Lithariel, a playable character from the original game, taking the lead role in any such sequel.
Unless this leak forces Monolith or Warner Bros' hand, we would expect to see the first information and perhaps that CGI trailer, for Shadow of Mordor, appear around E3 this year.
KitGuru Says: I enjoyed the first Shadow of Mordor a lot. That Nemesis system really made it, so here's hoping any new game has an expanded version of that in it.