At this point in 2015, it feels like there's just about a Warhammer title for every aspect of its dual fantasy and far-flung-future universes. There's one for its medieval sports, one for its space armadas, one for epic sword-and sorcery wars across continents, and there's even a tweaked game of chess too. That's barely scratching the surface of the many Warhammer games in development, but there's already another in the works for mobile, called Freeblade.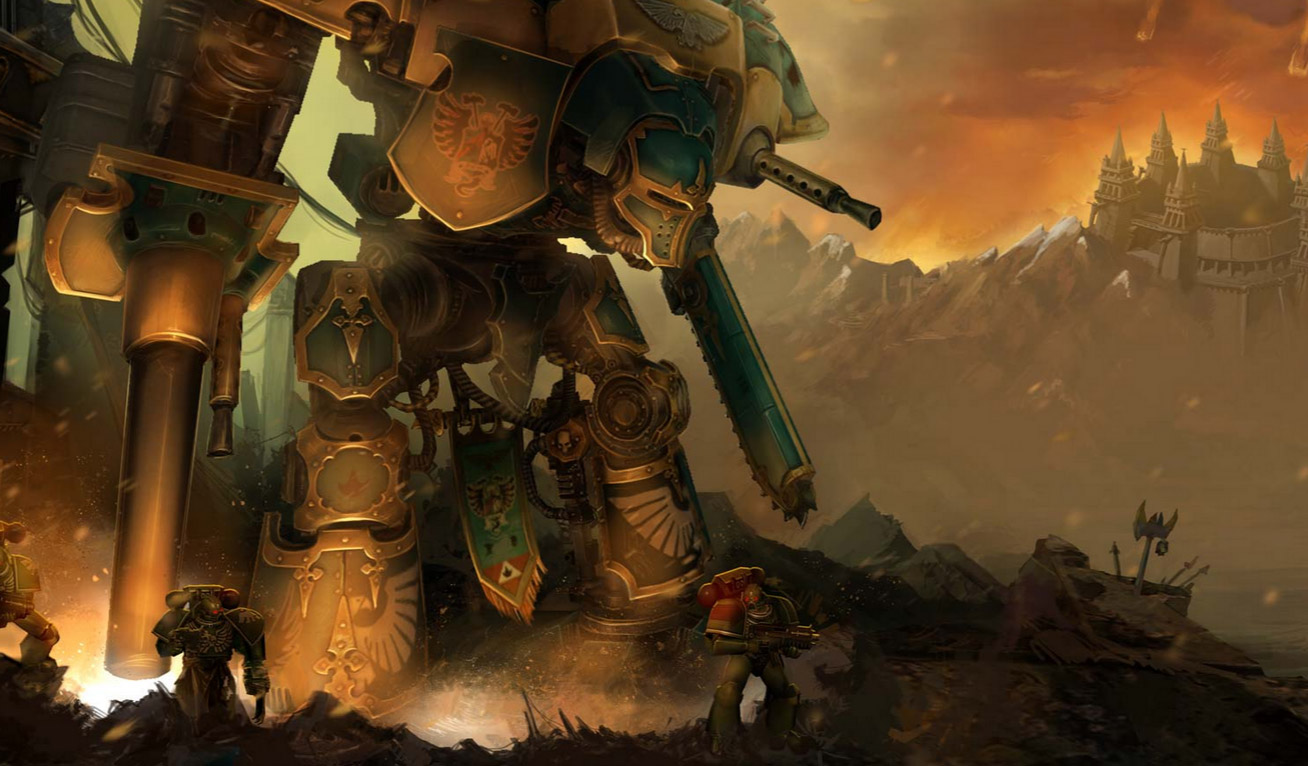 If you have a bit of contemporary Warhammer 40,000 knowledge, then you likely know that the game's title is a reference to the machinery you'll be piloting in it: a Freeblade Imperial Knight. They're huge, mechanical contraptions made from the toughest materials and packing huge ranged and melee weaponry, especially designed to crush the enemies of mankind under its heel, whilst ripping apart mechanical foes like ork Megadreads and Chaos Predators.
That's what seems to be going on in the trailer too, with lots of explosions and stomping action.
[yframe url='http://www.youtube.com/watch?v=PUep6xNeKjA']
Made exclusively for mobile and tablets, Freeblade will see players swiping and tapping to decimate opponents with a variety of weapons, in destructible environments as they try and take part in a 40 mission campaign, with dynamic randomised missions along the way.
"Warhammer 40,000: Freeblade is a shooter with the emphasis on perfect timing, utilising the right weapon at the right moment and precision skill,"said Andy Wafer, co-founder of the developer, Pixel Toys (via AGB). "Players take control of their Imperial Knight's weapon system as their mech tears through the environment. This is not another normal shooter; this is where Panzer Dragoon meets Walker in the Warhammer 40,000 universe."
Freeblade is set to launch for Android and iOS devices this Autumn.
Discuss on our Facebook page, HERE.
KitGuru Says: Although this one is a little different, is another Warhammer game something you guys are interested in right now? I feel like we're reaching a saturation point.