If you hoped to spring out of bed this morning and step aboard an oceanliner from the '20s, only to murder unsuspecting passengers and other 'hunters' like yourself in glorious HD, we have some sorry news for you. The remastered version of The Ship: Murder Party, has been pushed back a week, as the developers need to work out a few kinks with online play first.
The Ship, released back in 2006 by Outerlight is a bit of a cult classic. While it reviewed quite well and had some success when initially released, the net loss from its production is thought to be the reason Outerlight shut down in 2010. However now it's being recreated by Edinburgh based Blazing Griffin and is well on its way to being complete.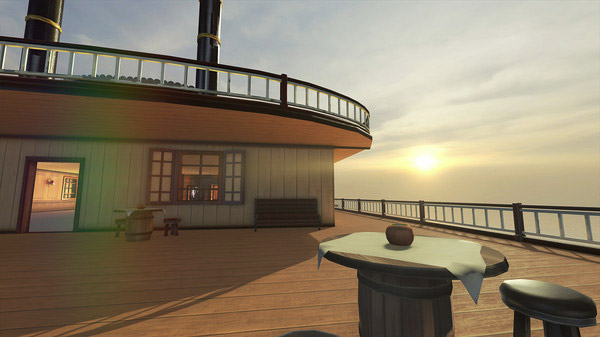 There are just a few features it still needs to sort out. Dedicated servers for one, but also bots (for both passengers and hunters) and a number of the game's most classic maps. Initially Blazing Griffin had planned to release the game as is, without these all important features. However when the community responded somewhat unfavourably to a lack of online play, it recanted and will now get dedicated servers working first.
Currently closed-alpha testers are able to play online through a relay server system (thanks PCG), which is imperfect, but at least gives some sort of functionality to online play. When the game does finally unlock on Steam on the 22nd February, it will have that in place for all users.
Discuss on our Facebook page, HERE.
KitGuru Says: Online play is a definite necessity for the launch of The Ship. New players will have no idea what to do if they can only play offline without bots.